One hundred and twenty two (122). That's how many emails people receive on average each day.
If you want your email program to stand out, you need to go beyond incremental A/B tests. While small gains are valuable, without a deep shift in strategy you're doomed to reach local maxima.
Following up on last week's post—how to announce a new product via email—today we'll explore some of my favorite ecommerce brands and how they create a deep connection with subscribers.
Share an Inspiring Story
Stories allow you to connect with your friends. The same applies to brands and consumers.
Rapha spends considerable resources crafting beautiful stories. Their recent email charts the journey of four successful athletes, each from different disciplines, but all with a story shaped by the bike.
Shaped by the bike

Takeaway: Give your promotional calendar a rest and share an inspiring story. If you don't have resources to create a video or original content, consider sourcing stories from your subscribers and featuring your favorites. Check out our survey email strategies post to learn more.
It's important to note that sharing an inspiring story is just one way to connect with your audience. It doesn't mean you stop sending promotional emails.
Here's a recent example from Rapha.
Final reductions - up to 60% off in the Rapha Sale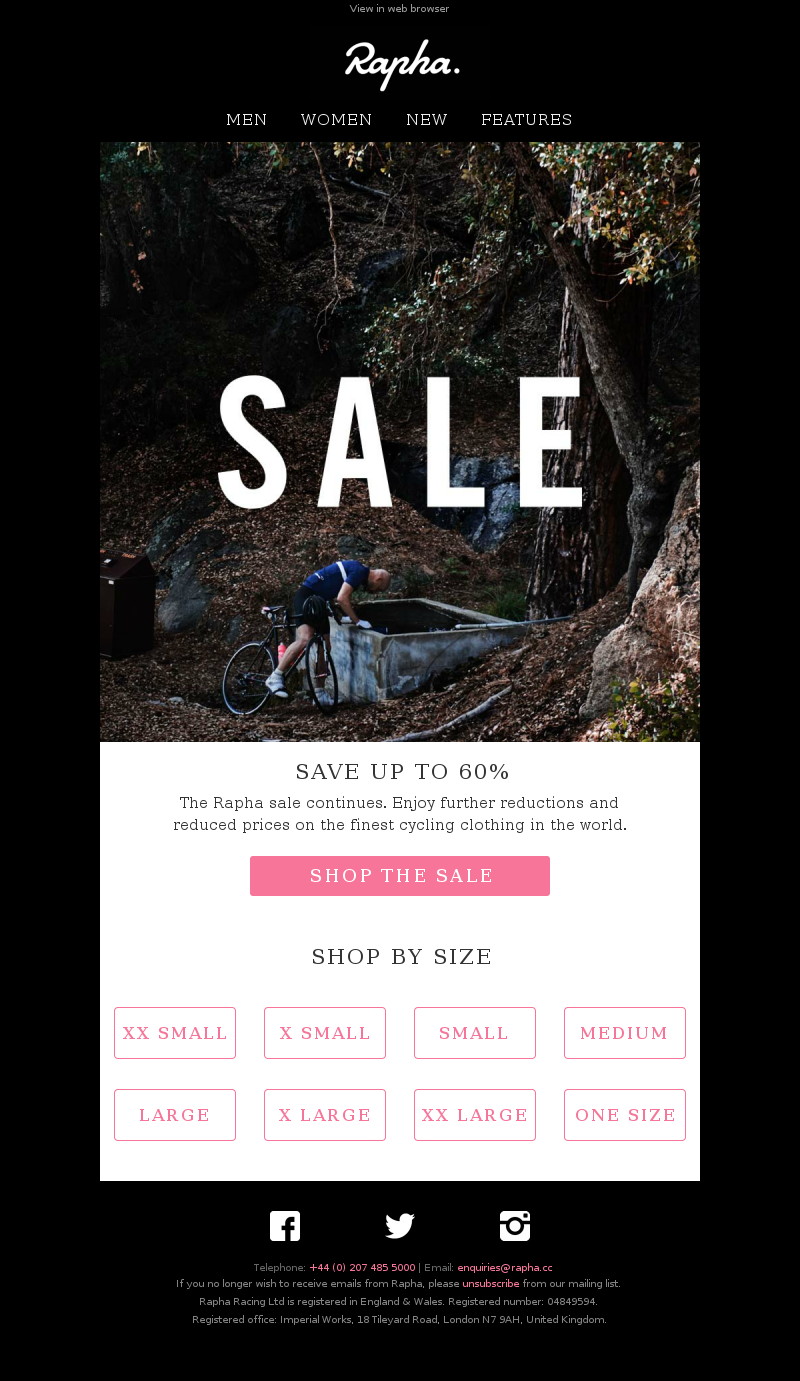 Connect with Your Subscribers' Values
Patagonia takes the idea of sharing an inspiring story one step further with their Arctic National Wildlife Refuge campaign:
When I First Fell for the Arctic

Here's the landing page.
Takeaway: We're not saying you need to get political, but talking about a topic your subscribers care deeply about is a sure way to create a longlasting bond with them.
As we saw with Rapha, these values-based emails don't prevent Patagonia from sending promotional emails. What you need is a healthy mix of both.
Up to 50% Off Sale happening now

Tap into Company-Wide Initiatives
As an email marketer (luckily), you can leverage anything interesting that's happening across the entire company.
REI's email program leverages their local events to connect with readers.
Join Us Outside for Events and Outdoor School Classes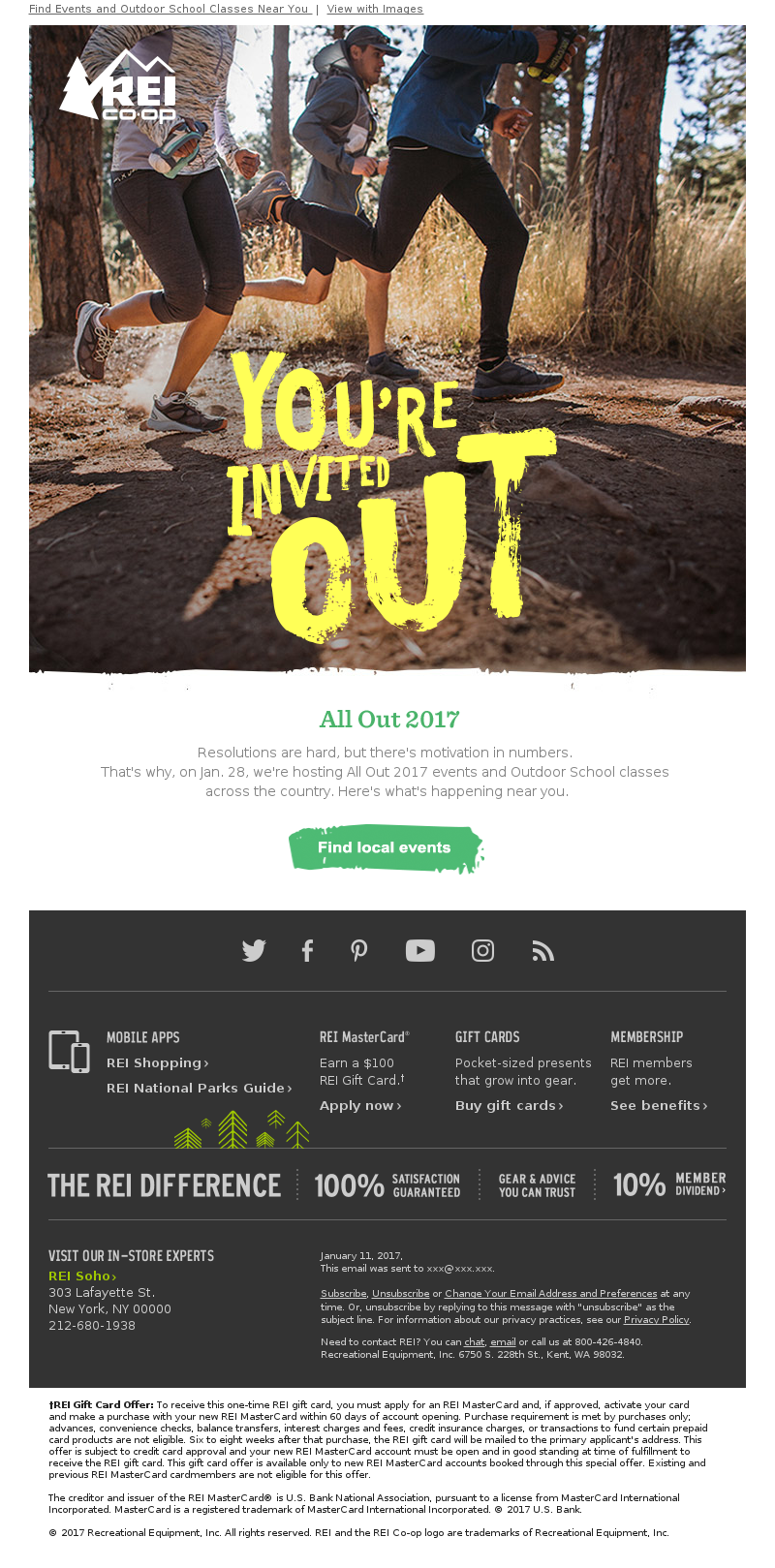 Takeaway: Keep your eyes open for interesting initiatives that may be happening in other departments. Chances are, you can surface these initiatives in your email program.
Again, the goal is to diversify your email content. You can still send promotional emails when the time is right.
Winter Clearance: Up to 50% Off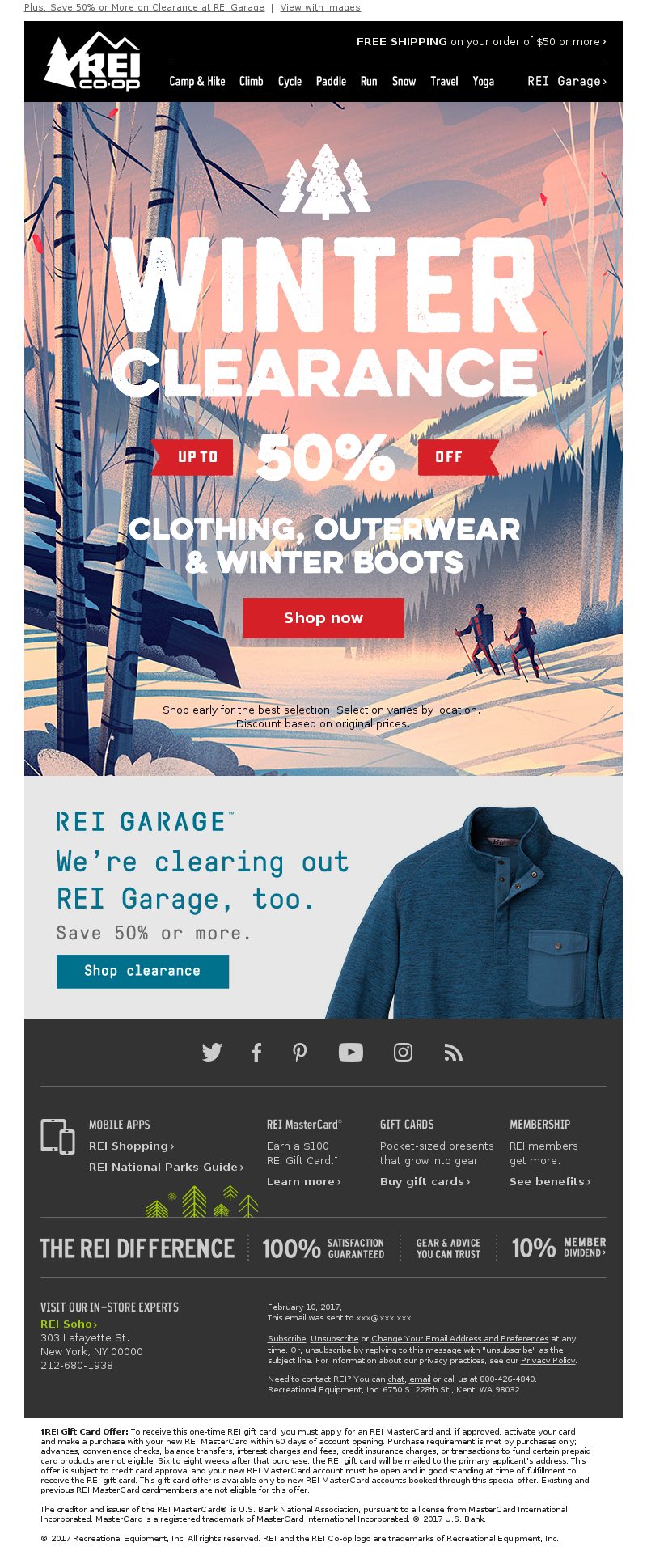 Having Limited Resources Is No Excuse
Let's say your company is young, you have no initiatives to lean on, no customers to gather stories from, and you don't really know what your audience cares about. What to do?
A great starting point is to mimic AYR's email program. Take this email, for example:
I don't wanna wait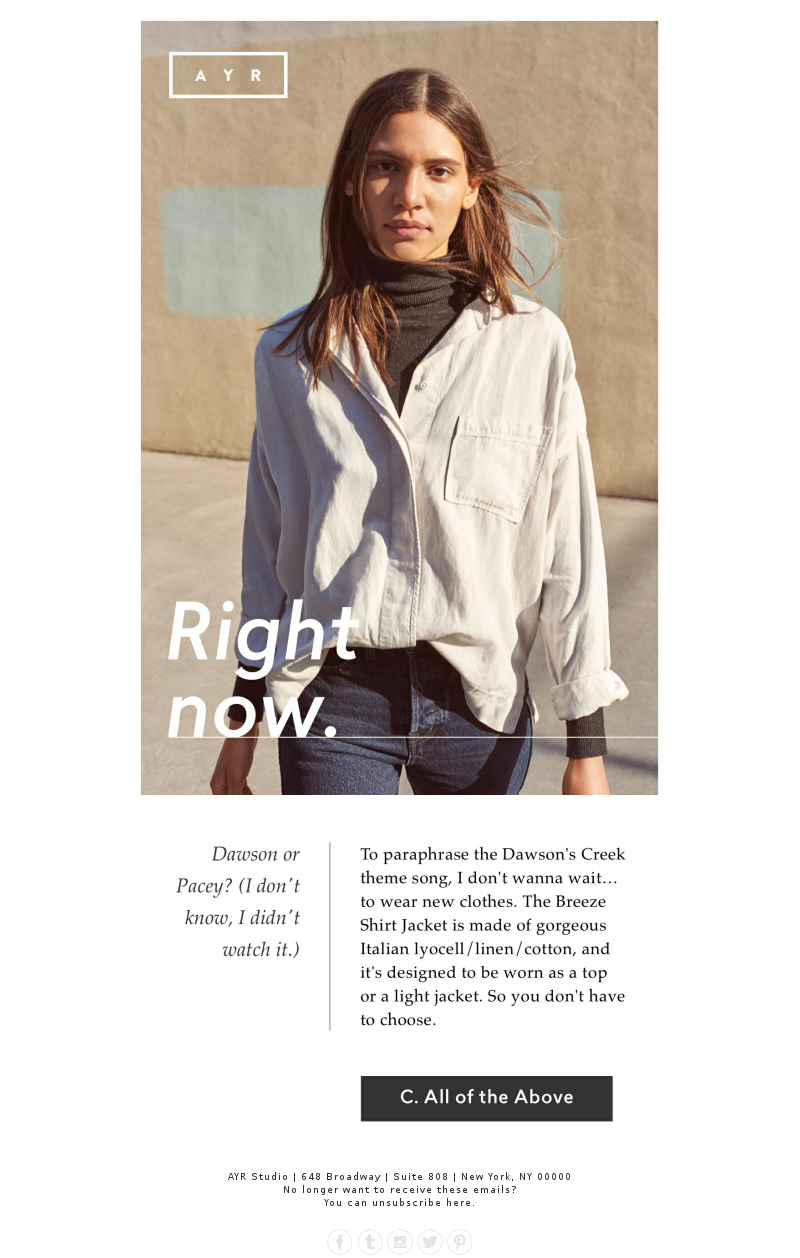 Notice how the brand leans on beautiful imagery and a short product blurb. Clicking this email takes you directly to the product page.
AYR's product-first strategy produces beautiful emails, making sure subscribers are not overwhelmed by their (infrequent) promotions.
Spoiler alert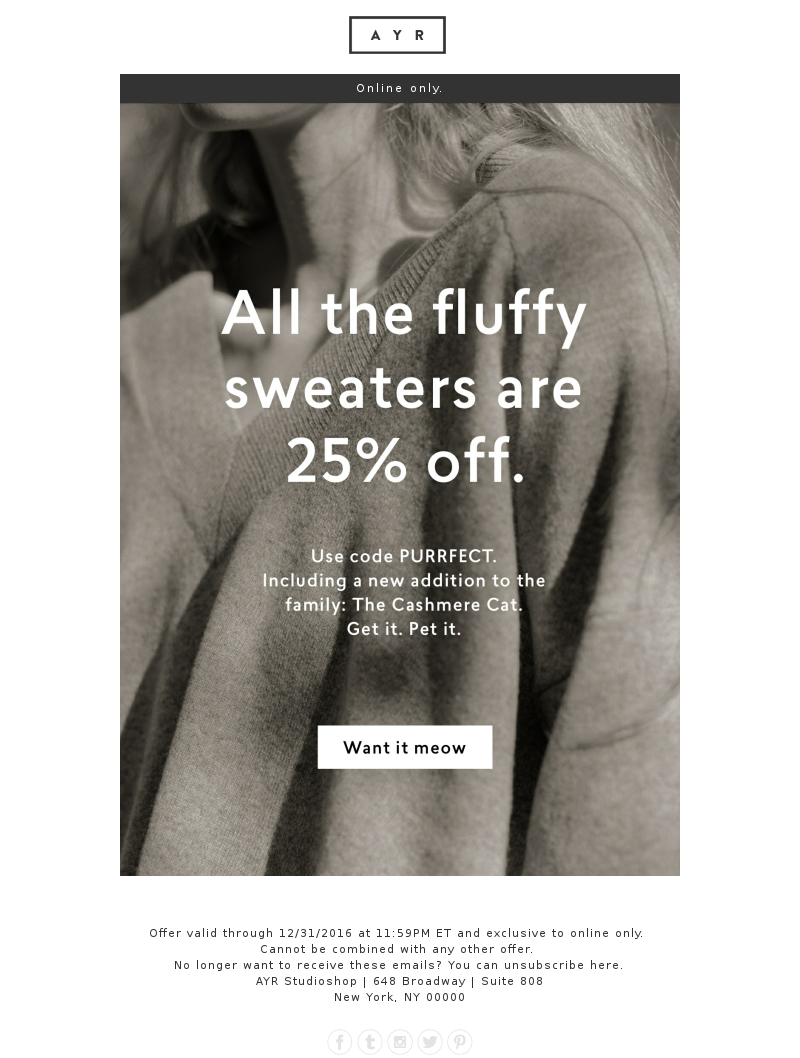 Just as when you meet someone new, it takes time to build a worthy relationship. Give your promotional calendar some rest and send a few non-promotional emails to connect with your audience on a deeper level.
You can find many more non-promotional email examples in MailCharts—and even understand your competitor's content calendar. Join today to get started.
Not ready to create an account? That's OK. Here are more email marketing tactics for you to consider.