Tuscany-inspired stoneware? Check. The problem of single-use plastics? Sure. Writing a letter? Hey, why not? But when the ball dropped on 2020 we never thought we'd be talking up #EmailsWeLove about hand sanitizer or home schooling … did you?
---
Meet the kitchen collection that takes you to Tuscany.
All-things-cuisine brand @Food52
keeps it clean and simple in this gorgeously photographed email showing off its Tuscany-inspired stoneware and finishing with irresistible "About That Trip to Italy" links at the bottom. Bellissimo!

---
Hand Sanitizers: The Good, The Bad & The Ugly
If you make hand sanitizer, how do you stand out from the crowd? Skincare and beauty brand @naplessoap turned to no-nonsense FDA and CDC guidance for inspiration — and we dug the copy's sincere, sober, just-the-facts tone and credibility.

---
Time for school.
How do you market Back to School to frazzled parents? Home furnishings brand @shoptheinside
had the good sense to admit it didn't know how school would look this year … just that kids more than ever would need a supportive home environment.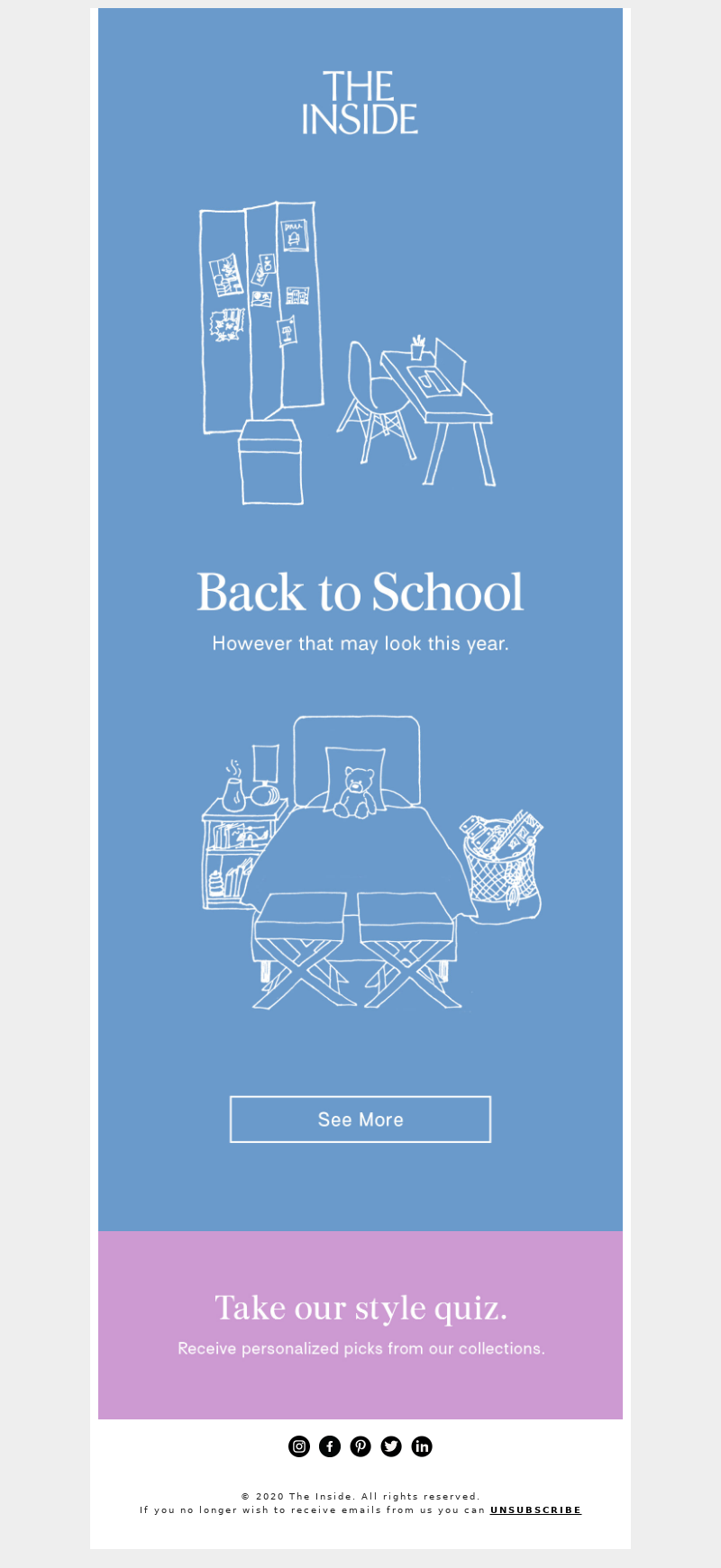 ---
Elements of Style Blog: Write A Letter!
Everything old, as the song goes, is new again. That's the idea behind this latest #EmailsWeLove from Erin Gates's blog @elementstyle, where she suggests we … Write a Letter! Can Ms. Gates revive a left-for-dead tradition? We're rooting for her!

---
Join the Responsible Packaging Movement
Out to rid our oceans of single-use plastics, apparel brand @prAna
touts the company's goal to purge *all* plastic from its consumer packaging by 2021. Includes tips for us, too — like swapping a plastic toothbrush for a bamboo one. Yes!

---