This week we asked: Who thought email could be so innovative? As is often the case, this week's #EmailsWeLove show you just can't keep a good email marketer down.
---
This Just In: Free Shipping + Something Extra 👀
---
Brighten someone's day with a look that pops!

---
MailCharts, It's Almost Your Birthday!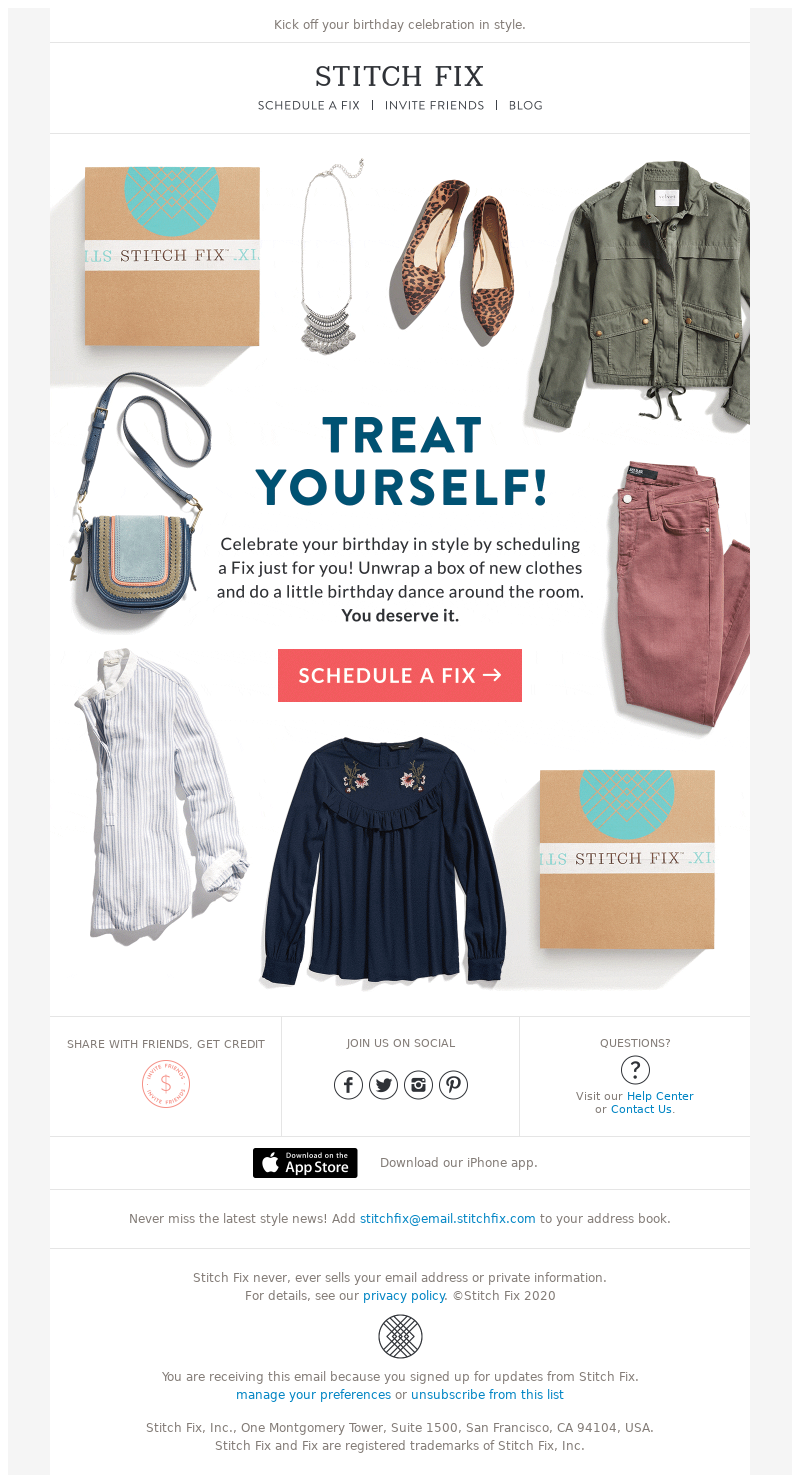 ---
Look no further!

---
Who thought clothing could be so innovative? (Hint: we did)