Comfort, community and connection. It's what #EmailsWeLove (and lots of others landing in inboxes everywhere) are all about this week.
---
Stay in, work out 💪
We're suckers for @xoBetseyJohnson's short, strong, topical subject line — not to mention the one-two punch of its spare text, colorful graphics and attention-grabbing animated GIF. Nice job!

---
NEW content schedule - now live!
"Our main focus over the coming weeks is to provide you with some comfort, community and connection." Sales take a back seat to this heartfelt message about an innovative new content series from plus size fashion brand @diaandco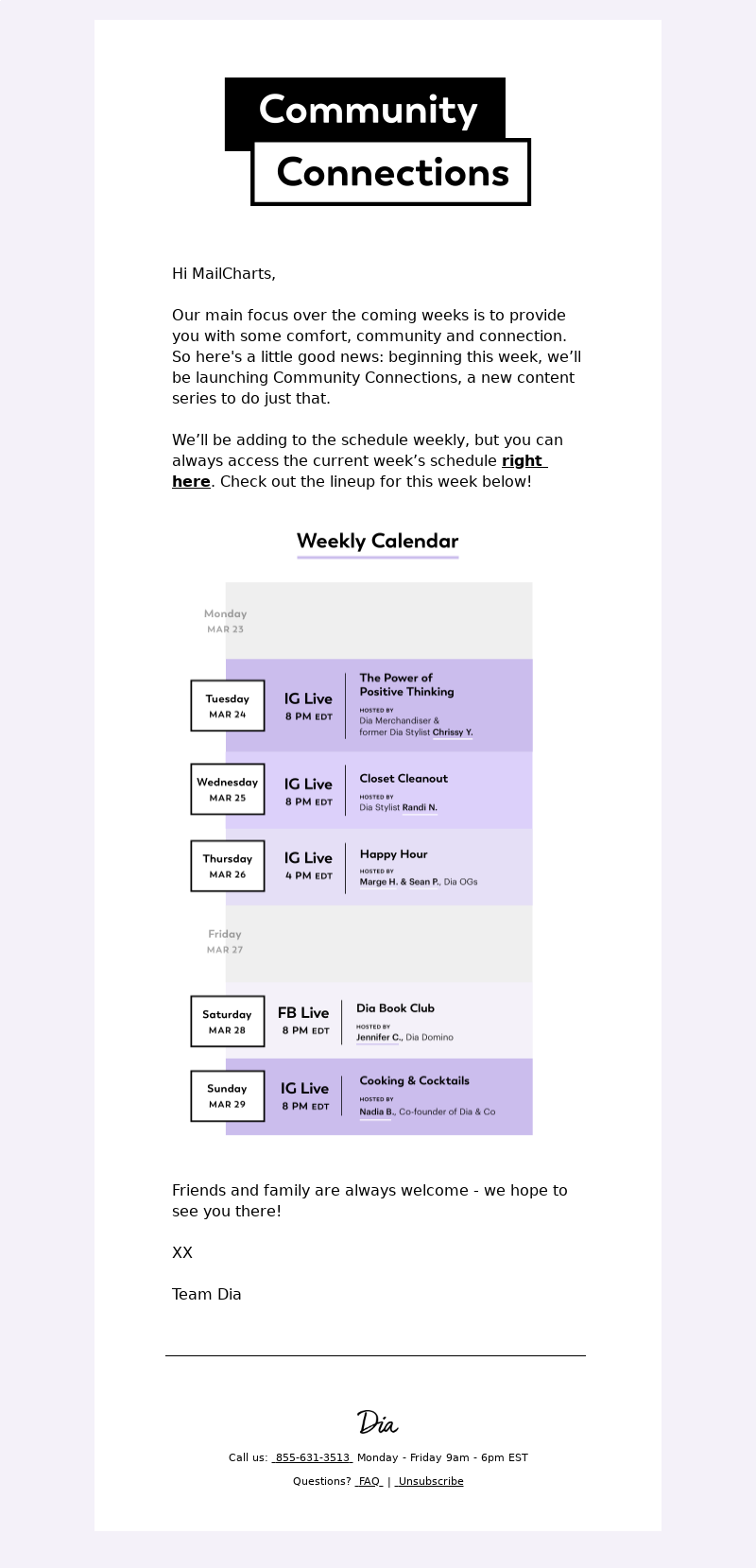 ---
Help people, PERIOD.
Help people, PERIOD. We can get behind this play on words because @meetblume is stepping up to donate tampons to "front-line workers and those in need." Also impressed that their email is *replyable* … too few are!