As May arrives, let's hope our #EmailsWeLove predict that we'll spread more "Mama love" this month and rely less on "just grit" than we did last month.
---
Mama love 😍
With #MothersDay around the corner, accessories maker @roztayger's holiday email got our attention with its spare layout and expert integration of headers and images (Mom also makes an appearance!)

---
💪 No equipment for this workout, just grit
Hey, we admit it: sometimes we *are* seduced by great design … and an artful animated GIF. We also applaud @ToughMudder
's "flex tickets" good for any of its events in 2020 or 2021. Got a comparable
#emailmarketing
innovation? Let's hear it!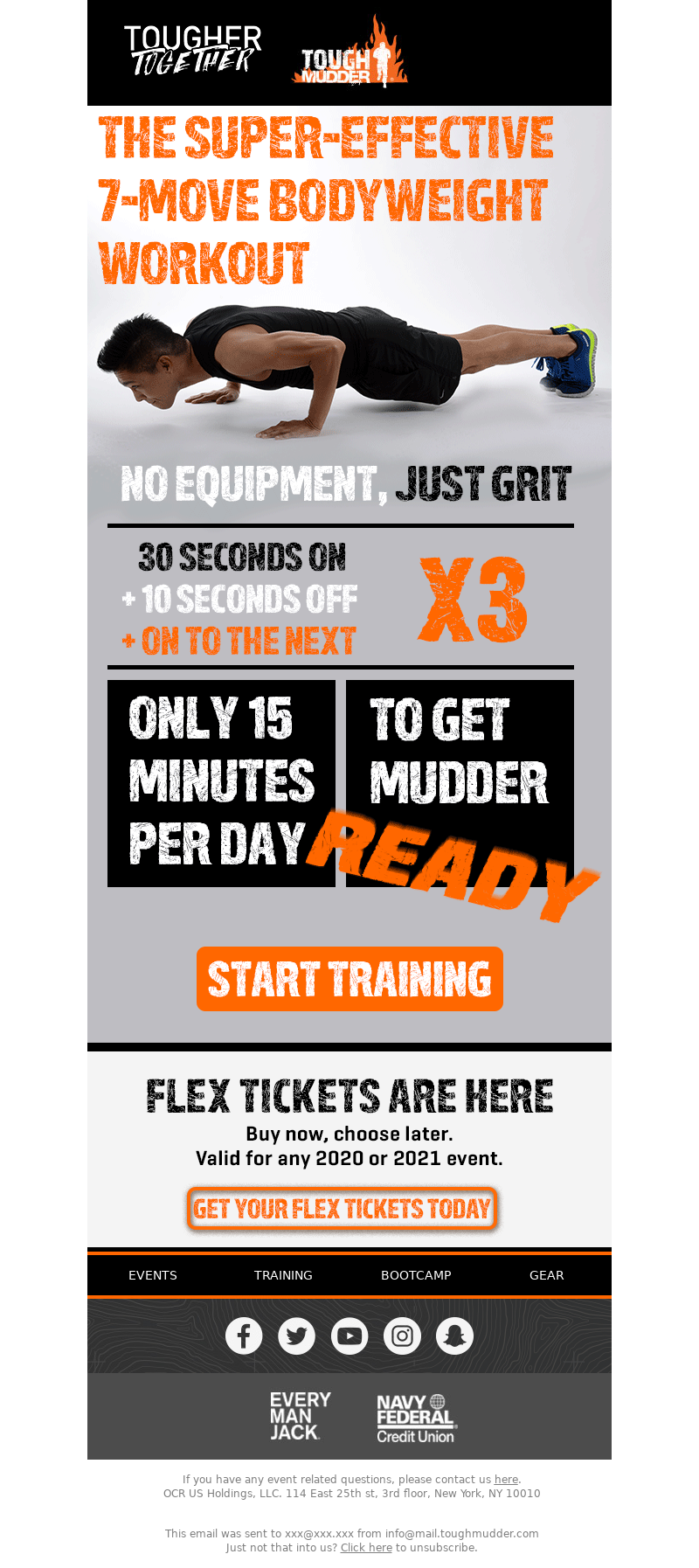 ---
Get our Lowest Prices Ever + Backups for Life (3 days only)
Personally we're terrified of sending out a newsletter containing nothing but text, so we can't help admiring (envying?) VPS provider @SSDNodes for deciding those pretty images and fancy design elements are, you know, kinda overrated