It's not easy sharing #EmailsWeLove tweet roundups these days, but, well, let's keep calm and carry on, shall we?
---
Cool things you may not have noticed
We like the intriguing subject line of wine subscription service Good Pair Days' smart, friendly email to the person *every* such service must message persuasively: subscription abandoners. Nicely done!

---
Oh, Hey! 🙋Been Awhile...
We doubt @MeUndies
realized how poignant the email headline "Remember Yesterday? That Was Fun" could be when it chose it for its cart abandonment email … but we can all appreciate its deeper meaning now.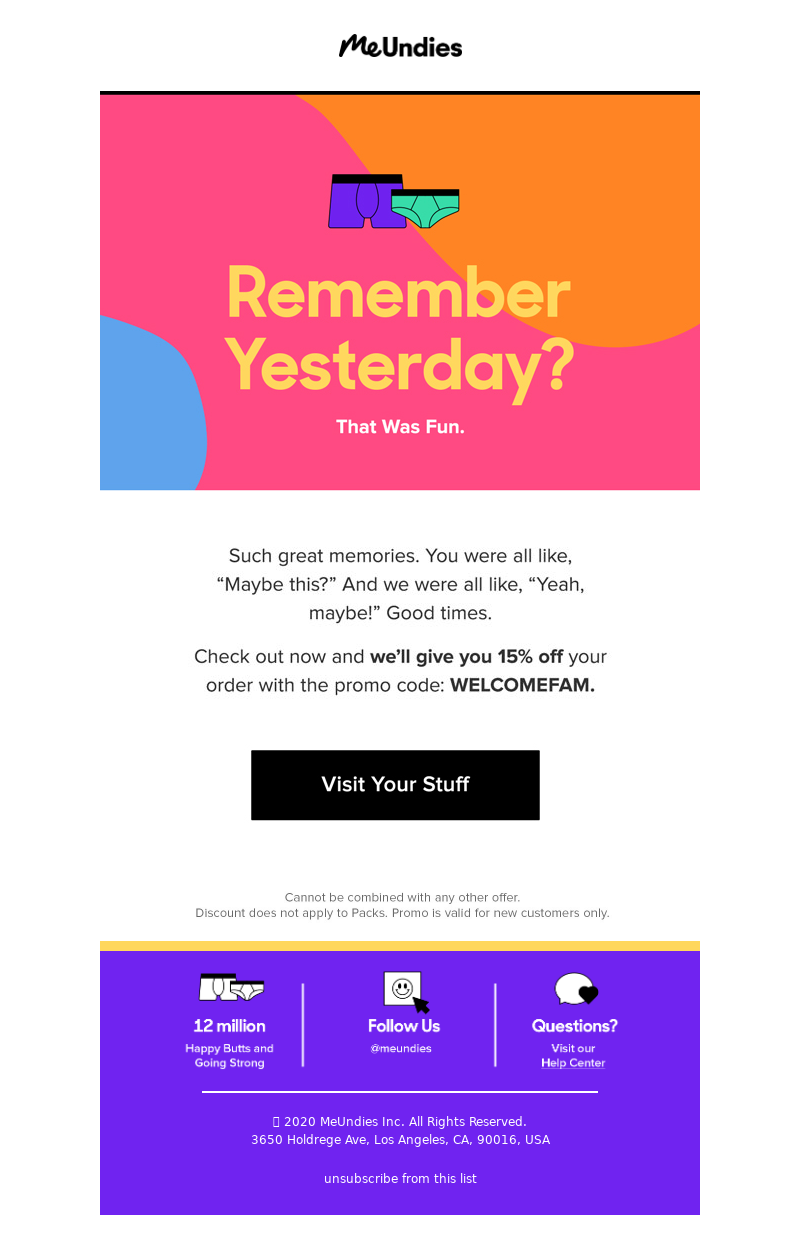 ---
I'm In Need Of Some Quarantinis 🐶🍸
We can't help admiring @Teddy_the_dog
for taking the bull by the horns (or should that be the mutt by the ears?)