Let your inner geek shine in just two weeks, you must. Yes, hmmm. First celebrated in 1979, May the 4th has become a cultural phenomenon.
To help you plan your May the 4th mailer, we took a dive into last year's emails.
If you already have access to MailCharts, click here to view May the 4th emails.
Here's three angles you can take when celebrating the power of The Force.
1. Focus only on Star Wars products
Does your company sell Star Wars products? If so, you're in luck — this is the perfect opportunity to feature them.
PacSun promoted their entire Star Wars collection. Notice the appealing header image with strong Star Wars branding followed by alternating products. This is a great layout option.
May the 4th be with you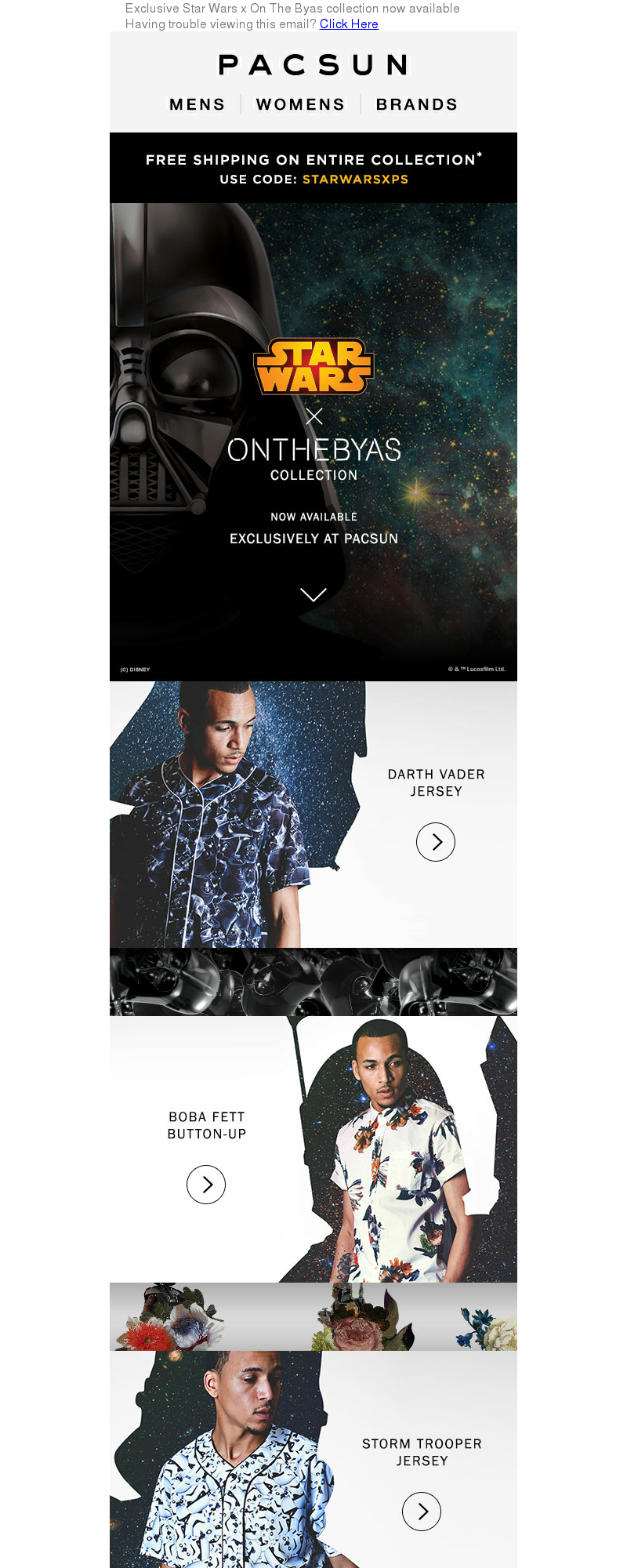 Hanna Andersson opted to focus on just one product. The "Shop Chewbacca & Friends" CTA is cute and very much in line with the brand.
20% off Star Wars™—May the 4th be with you!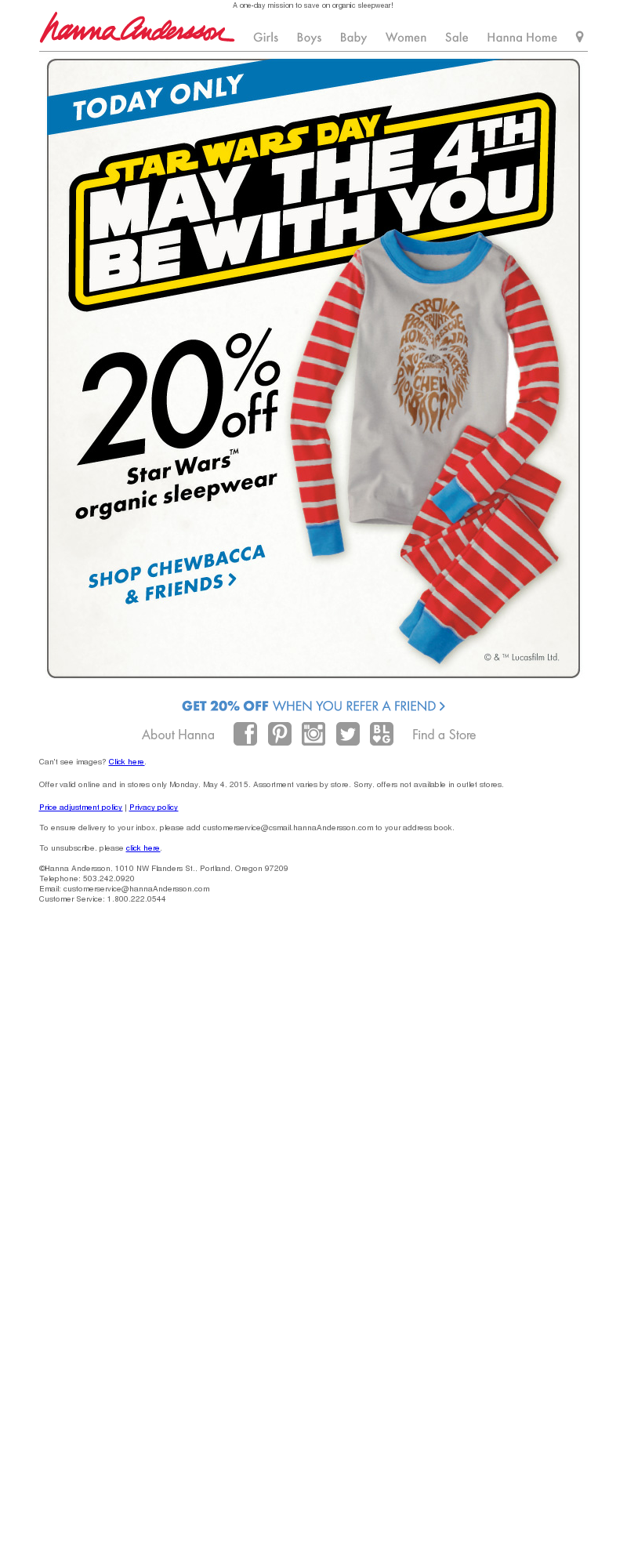 2. Use Star Wars as a gateway for other promotions
Looking to promote more than just Star Wars inventory? There's an email for that.
While Target leveraged the Star Wars theme in their subject line and email banner, other product categories quickly followed. We loved that Target kept a consistent pre-open experience by using this preview text: "Star Wars Day, today is. Save, you will."
May the 4th be with you.

Best Buy simply leveraged the Star Wars theme in their subject line. Compare this email vs. Target's. Which email gets you more excited? It's worth going the extra mile and designing a custom banner if you have the resources to do so. That being said, something is better than nothing.
Today Only: May the 4th Be With You Movie Sale, Plus More

3. Forget Star Wars products, simply run with the theme
Sometimes you just don't sell anything related to Star Wars. And that's totally okay.
Value City Furniture had a brilliant take on Dark vs. Light referring to living room furniture. This fun twist on May the 4th is great.
May the 4th be with you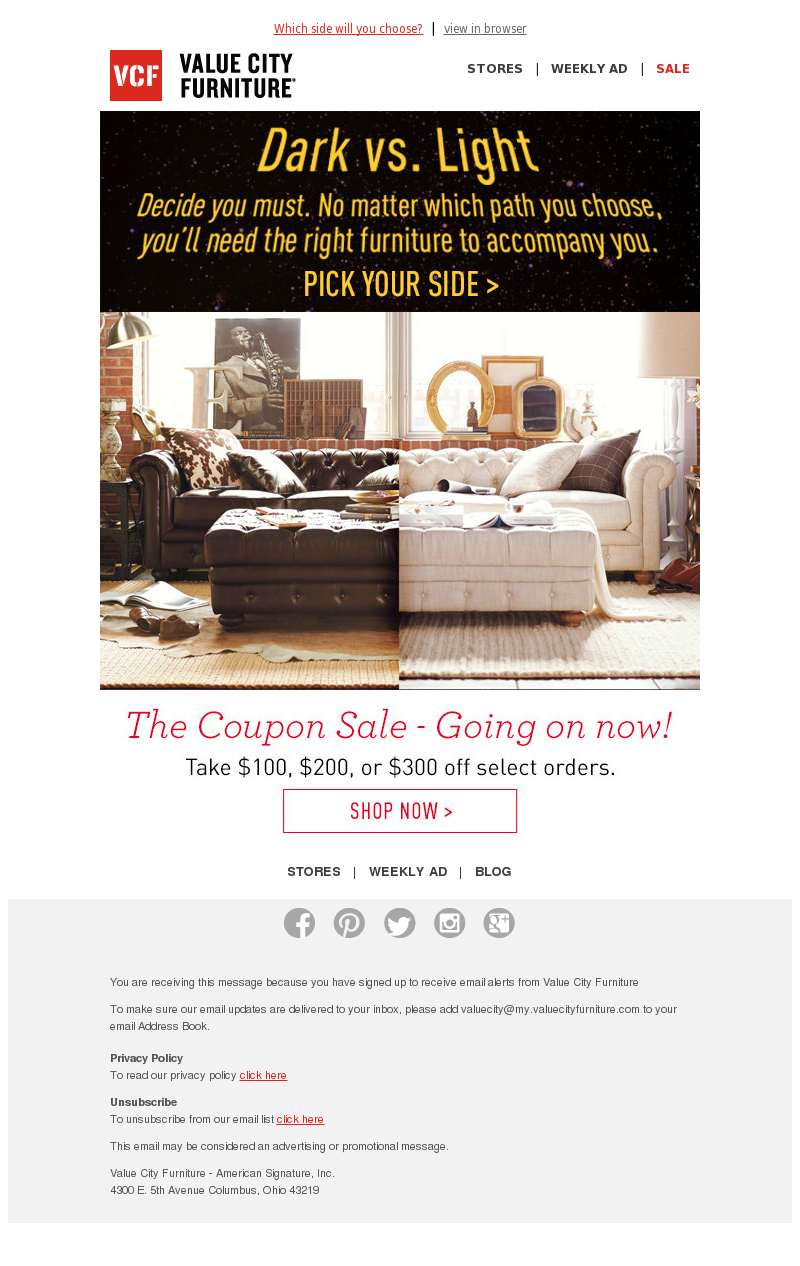 Motorola simply focused on their smart watch with an email that's both relevant and solely focused on non-Star Wars items. Notice how the "Save $70 you will" banner with the stars background gives this email a polished look.
May the 4th bring great savings.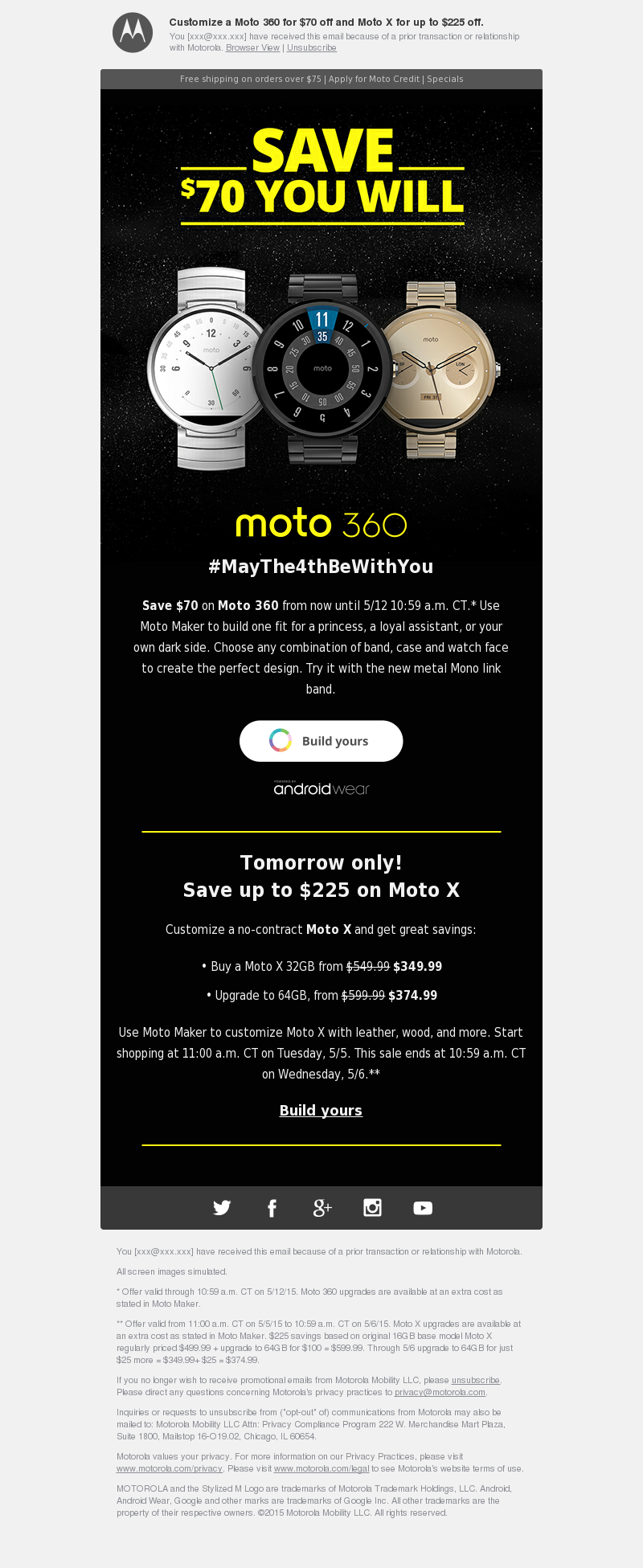 Ready to send great emails, Jedi? May the Fourth Be With You.
Editorial image by gromit15 from Pixabay