At MailCharts, we gather hard-to-get transactional emails to understand how brands segment their lists and communicate with different personas. We've already spent thousands of dollars purchasing from hundreds of brands.
Today, we'll analyze the purchase experience of the luxury brand Coach.
Before diving into the Coach email experience, I want to re-iterate how crucial it is to have a good email program. Take Q4 2015 for example, email marketing drove 20% of revenue for online retailers. That a lot of conversions.
The problem is that, oftentimes, companies do a really poor job with post-purchase emails.
That's a big problem! Repeat purchases are your best path to growth. A recent Forbes report discovered that 38% of companies are primarily focused on retaining repeat customers for revenue growth.
Let's dissect how the Coach marketing team designed their post-purchase email experience.
Key points:
Coach order confirmation email
Their order confirmation email experience is great. The email was received moments after we completed the purchase. The email is nicely designed, keeping the brand look and feel consistent and the subject line is crystal clear: "Coach Order Confirmation: 91005001".
You'll also notice that the order confirmation email includes everything you'd want to see as a customer:
What you bought
For how much
Where it's getting shipped to
What payment method you used
How to contact support (if needed)
Coach Order Confirmation: 91005001

The bottom of the email also includes a "styles you might like…" section that does a great job at pulling you back to their website.
Coach shipping confirmation email
The shipping confirmation email has a very clean look to it. The only change I'd suggest is to make the "Track your shipment" CTA more prominent.
It took Coach two-and-a-half days to send us the shipment confirmation email. It they were Amazon, this would be an eternity. As a luxury brand, they have a bit more flexibility.
Your Order Is En Route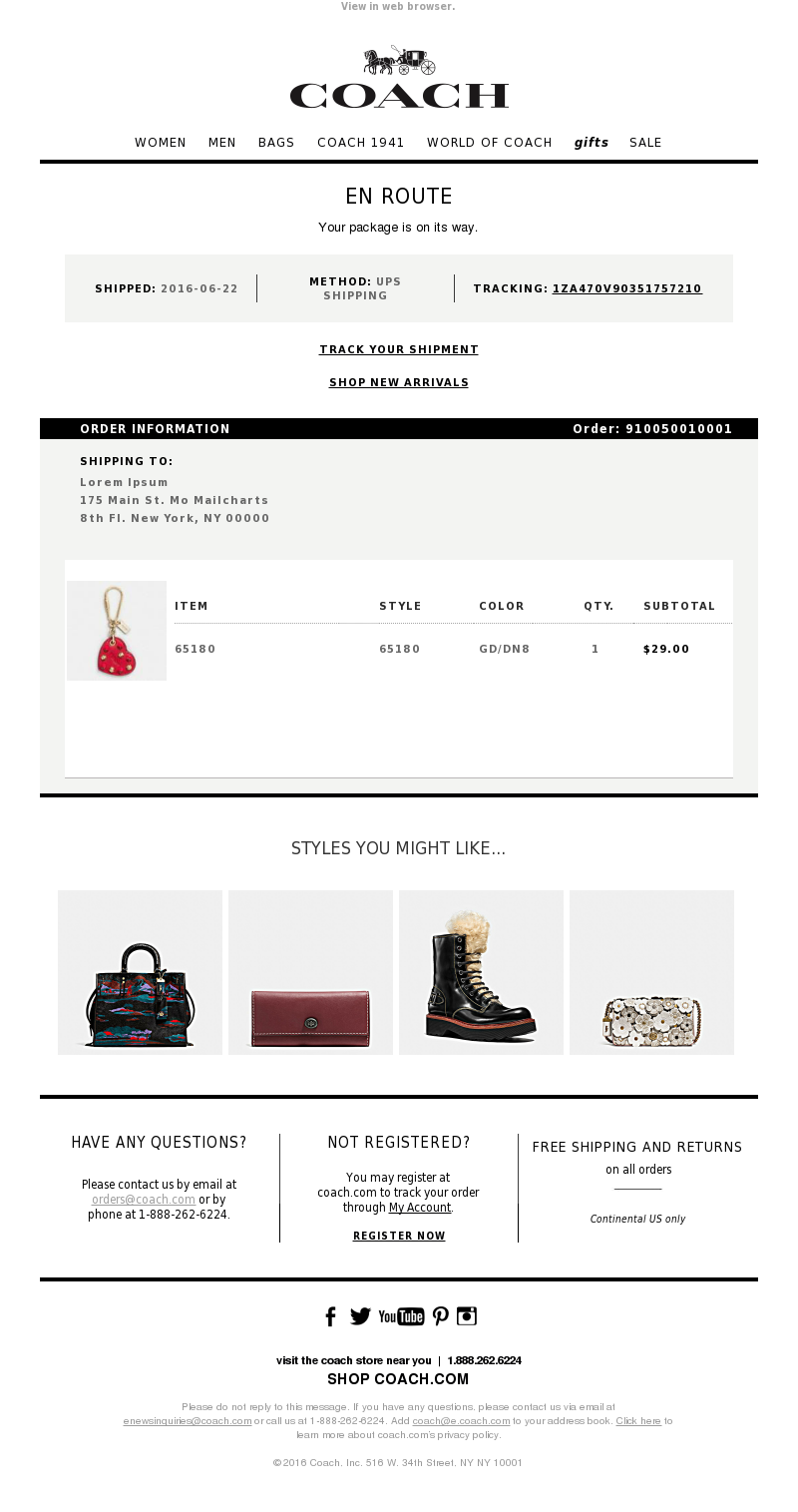 Coach post-purchase email
Two days later Coach sent us a "Thank you" email as a token of gratitude for our purchase. I love how great this email looks, and it's refreshing to see a brand not just hammer you with "leave us a review". Instead, Coach opted to include a "We'd love your feedback" section after getting their point across (that you've joined a world of luxury).
A Special Thank You From Coach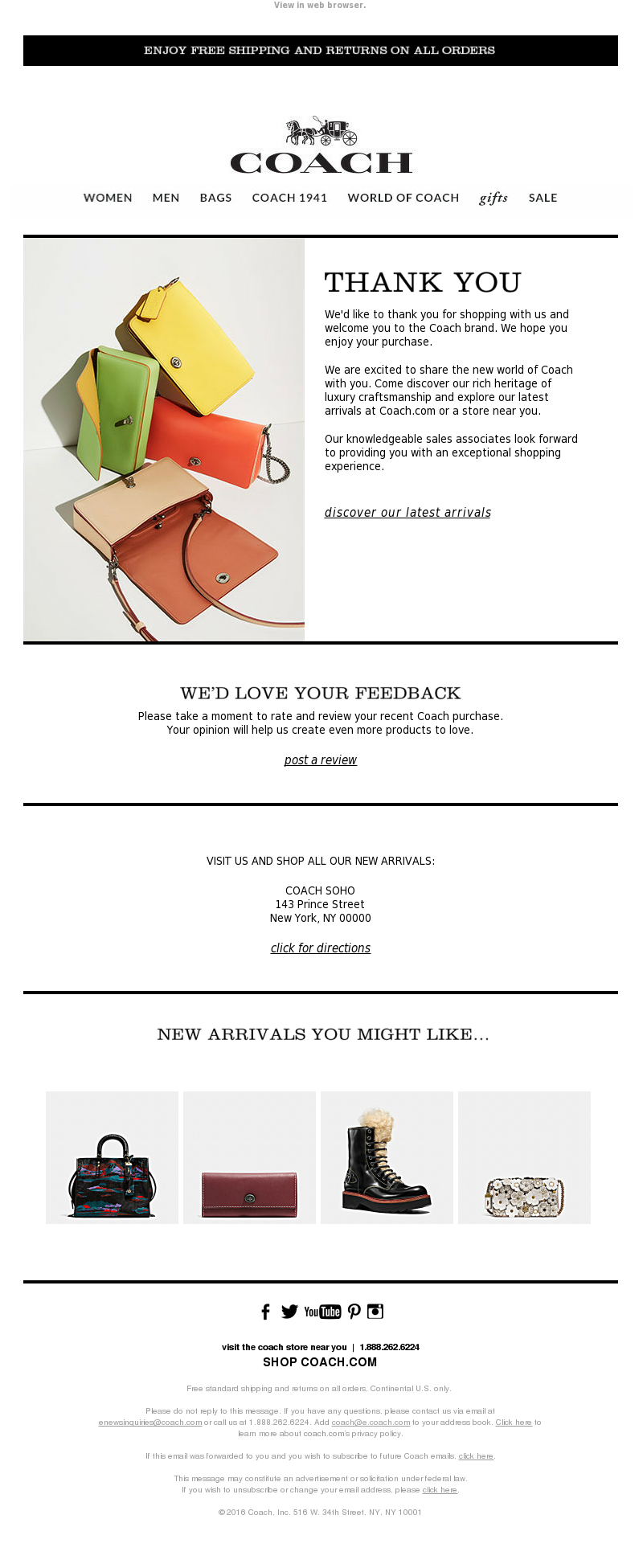 Coach purchaser journey map
Let's conclude our post by looking at the full journey map for a Coach purchaser.
This journey map helps you understand the actual emails that someone purchasing from Coach receives:
Feel free to use a similar strategy in your own email program.
Did you know: As a MailCharts customer, you can ask us to sign up, abandon cart, and purchase from almost any company. If you're not already a customer, check out the different plans.