More and more emails now include an animated GIF. In fact, the use of animated email GIFs has increased threefold in recent years. This is happening for two reasons:
Video support remains limited across email clients

GIFs allow marketers to add an interactive touch which makes their email stand out
Let's explore popular GIF use cases and share some best practices and examples.
Easily Create a Product Carousel – Animation for Emails
Image carousels are a great way to showcase different products. The problem is that these are difficult to build with HTML. Instead, Best Made Co used an animated GIF to feature their toolbox line:
A Box You Can't Lose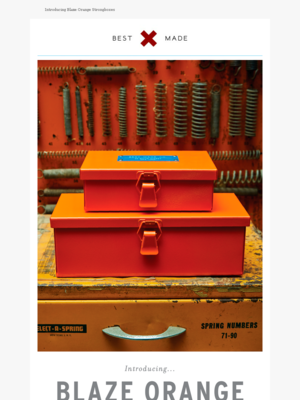 The solution is simple and works extremely well.

Takeaway: Use animated GIFs to showcase different products in your animation for emails.
Keep Your Animated GIFs for Email Simple
Use short animated GIFs in emails to limit the email file size and keep your message focused.
it takes two. (one of which is a cameron street handbag.)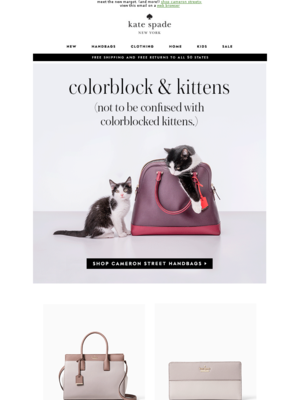 Takeaway: Don't limit yourself to just two frames, but don't go overboard either. Before pressing "send" check the file size of your animated GIFs—heavy emails provide a bad experience since they're slow to open on mobile (and use all your data!).
Include Key Content in the First Frame When You Learn How to Email an Animated GIF
Outlook—which accounts for 6% of all emails opened— does not support animated GIFs. When an animated GIF is included in an email they simply show the first frame of the animation.
To make sure your message isn't lost, include the most important content (offer, CTA, and so on) in the first frame of the GIF. Here's an example from PetSmart:

★8-HR. FLASH SALE!★ Up to 25% off thousands of items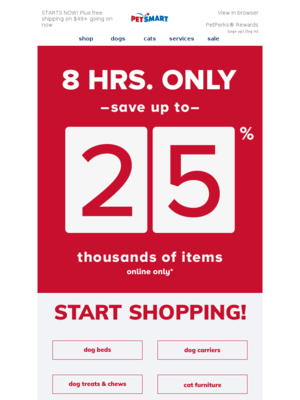 Takeaway: Double check with your designer and make sure the most important information is included in the first frame when you learn how to email an animated email GIF.
Embrace Your Brand's Personality in How to Include a GIF in an Email
Your brand's personality is what sets you apart from competitors. Notice how Julep uses a playful GIF to promote their free makeup bag.


Get your FREE mascara + minis!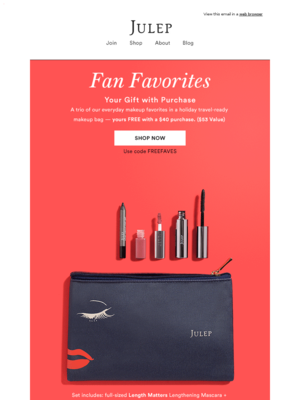 Isn't this miles better than a static image with some products around it?
Takeaway: Have fun with your animations—and let your brand's personality shine in how to include a GIF in an email!
Subtle Animations Can Go a Long Way in How to Send a GIF in an Email
This email from Teavana shows how pleasant a subtle animation can be.
Tea Cheers to Cyber Monday: $25 off + Free Shipping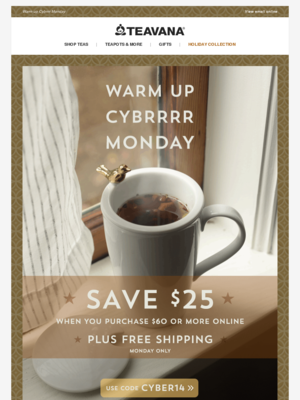 Takeaway: Animated GIFs, even subtle ones, are a great way to delight subscribers. (On that note… going to make myself some tea, be right back, as we work even more on how to send a GIF in an email.) 
Focus on the Narrative and How to Share a GIF in Email
Modcloth used an animated GIF to share a large variety of products in a fun and engaging way.


Our favorite ways to layer?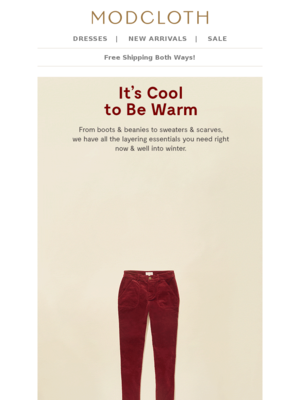 This is so much better than scrolling through a 5,000 pixel long email (with endless product images).
If you're interested in seeing animated GIFs from your competitors—and other companies in your industry—you should join MailCharts, and even learn how to send GIFs in email. We allow you to search for animated emails by industry, company, and even keyword (think Mother's Day, Easter, etc).
Not interested in joining MailCharts? That's ok, we still love you. Here are more emails and how to share a GIF in email 🙂 Oh, and before you go, you can find more posts about email marketing strategy here. Enjoy!