As we quickly approach the busiest season of the year, there's one thing on marketers' minds: revenue.
Many ecommerce email marketers get caught up in their promotional offers and gift guide emails, yet there's a critical detail that often gets pushed aside. We're talking about return and shipping policies.
While these aren't the revenue-driving CTAs you're focused on right now, there are a lot of great benefits to incorporating these into your emails (hello brand affinity and positive shopping experience). In addition to incorporating this language into promotional sends, it's also important to set up a dedicated return confirmation for updating shoppers on their refund and order. (We'll get into that here in a bit!).
With COVID-19 wreaking havoc worldwide as the weather and seasons change, incorporating shipping and return details is especially important this year. We've read up on this issue and one article, from Inmar Intelligence, stood out. In their report, they found that 81% of people will be doing more shopping online compared to previous holiday seasons and fully one third said they plan on doing all their shopping online. 
We're not saying you have to change your whole strategy. Keep sending those gift guides and discounts and focus on some of the additional strategies below as time allows!
Adding shipping/return policies to existing email sends
If you're looking for something quick to add to your existing holiday strategy, this is an easy one to implement as it just takes one snippet of code and can be a relatively simple design. This one snippet can be reused in all of your holiday sends and has simple branding and messaging to fit all send types (yes, even the beloved gift guides!). 
Here are a few examples from some of our favorite ecommerce retailers: 
get your holiday faves FIRST!

Surprise! Extra Day for Guaranteed Delivery...

Air Jordan I Retro High OG drops 5.9

Create a triggered return confirmation
While this is just as important as the first strategy, it will take some additional time to set up. Just as it's important to have a purchase journey (inclusive of receipt, shipping, and delivery confirmation), it's also important to have a return confirmation, too! These emails can be marked as transactional as they pertain to a shopper's order and are more about the customer experience than driving revenue or marketing other products. 
While the return confirmation email is the only essential one within this flow, some brands (Adidas and Dia & Co below) have also incorporated an email asking for a review of their recent return and an email once the returned item has been marked as shipped back to the company. 
Here are a few we've loved from other brands: 
Return accepted

MailCharts, your adidas return credit was issued

Share your feedback on your adidas return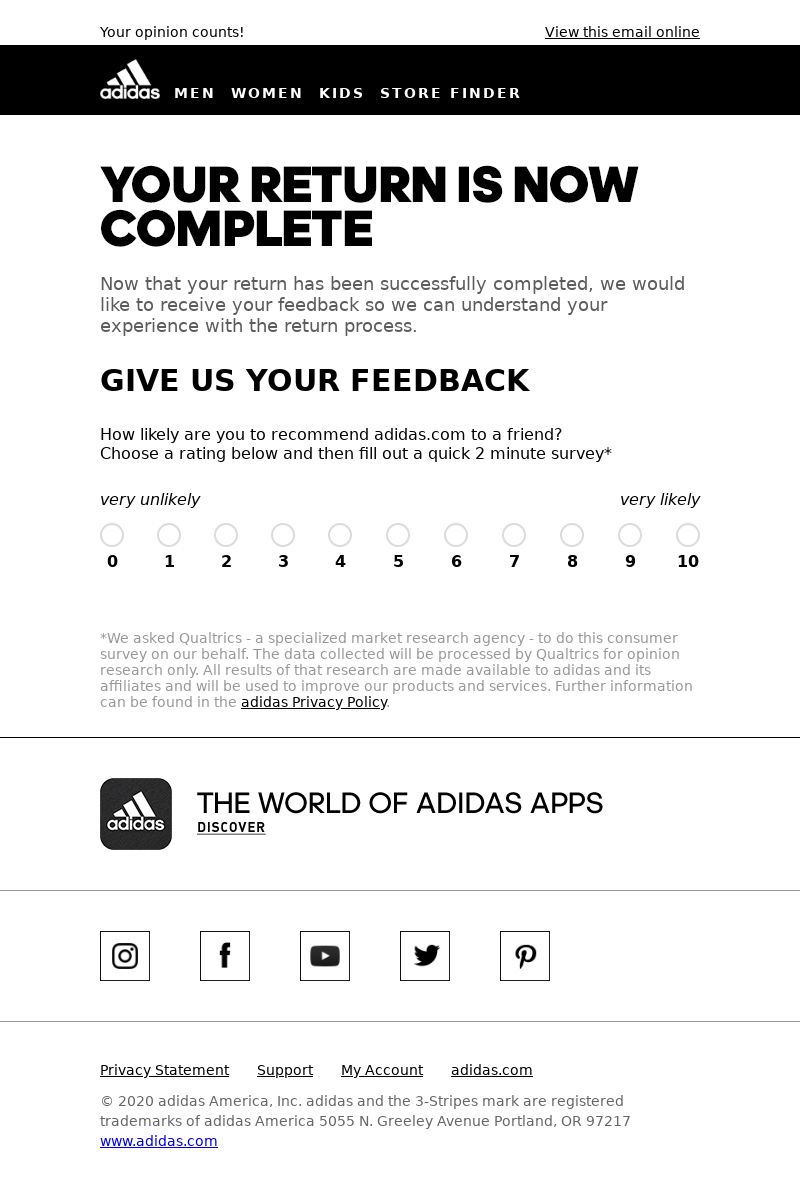 All Set! We Received Your Return.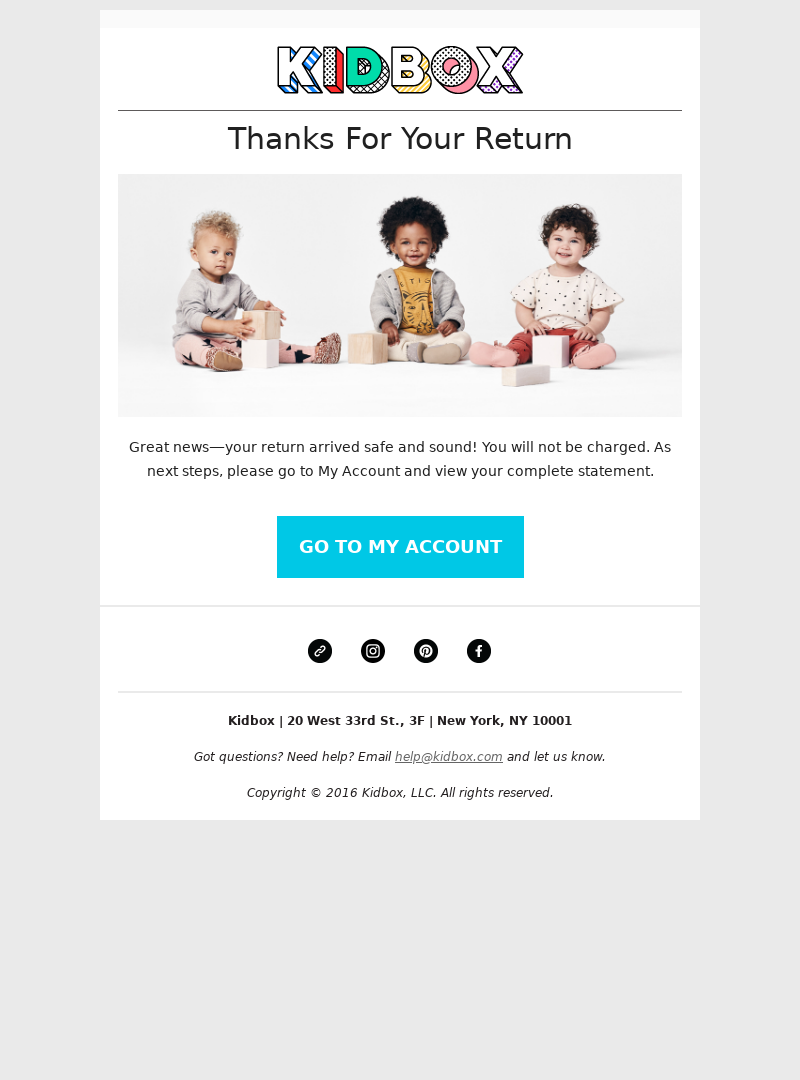 Thanks for returning your Dia items!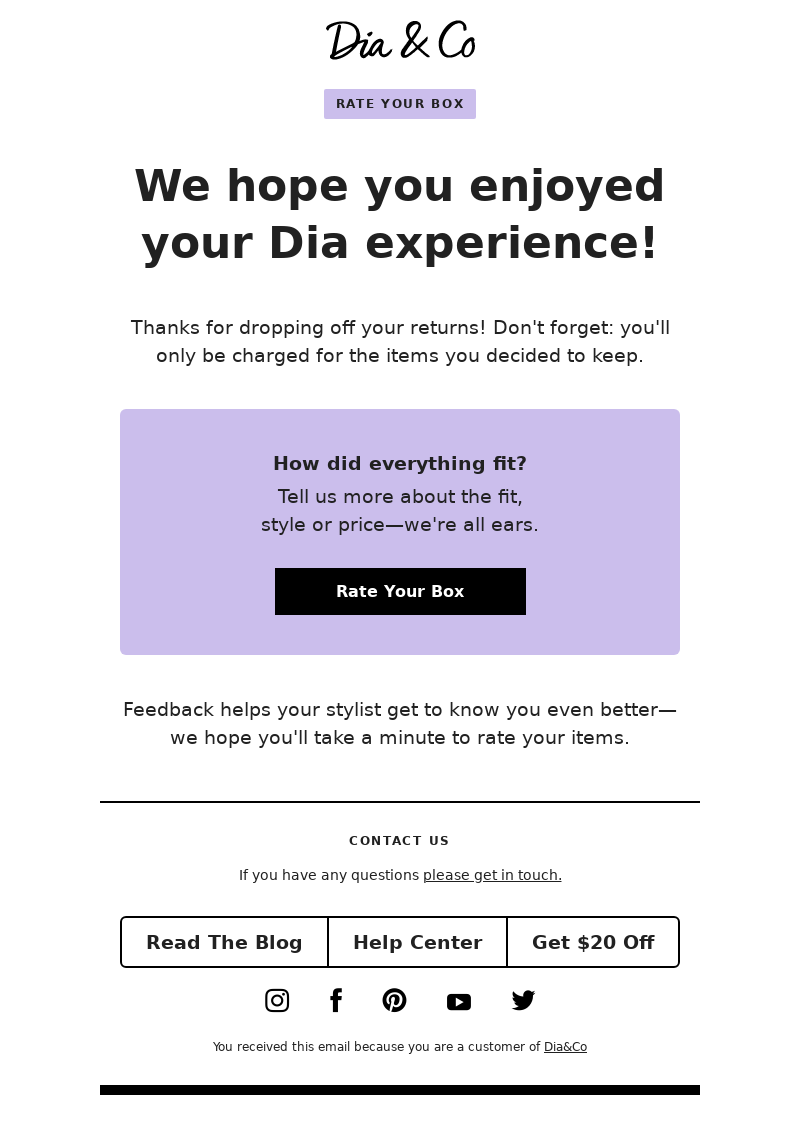 We've received your return. We want to make your next box better!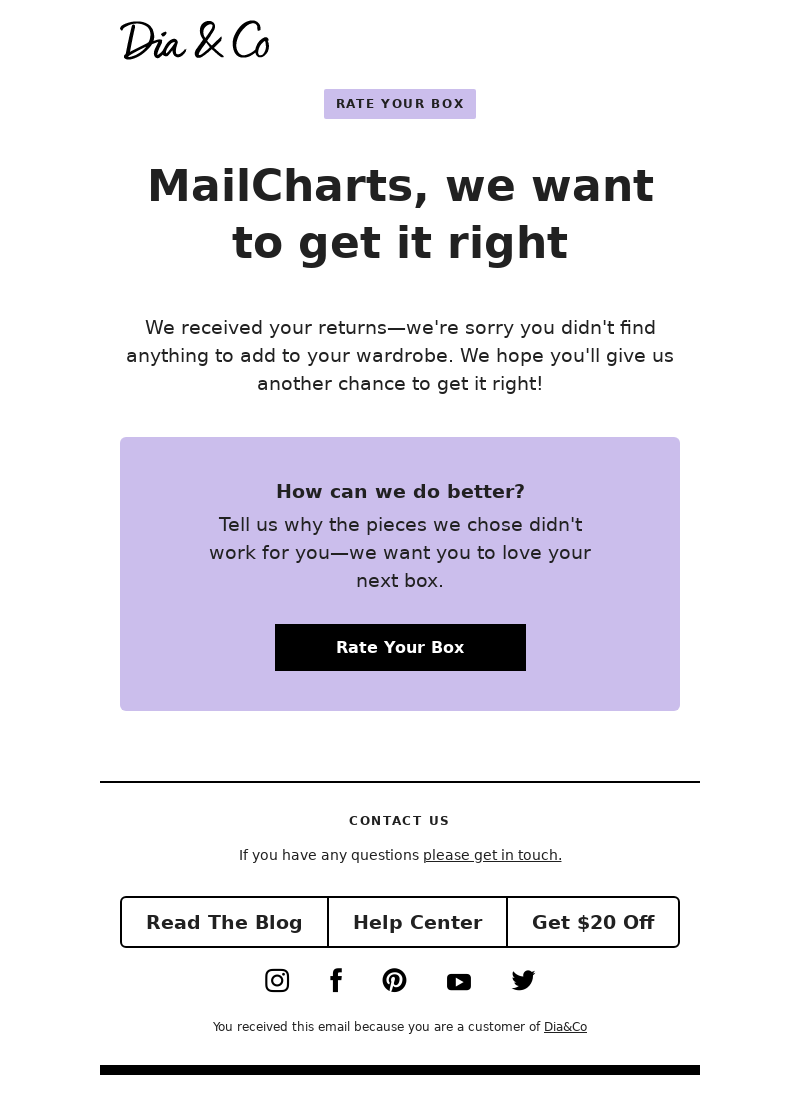 Create a dedicated email send outlining free/easy returns and shipping timelines
On the off chance you have an empty slot in your November and December email calendar, highlighting your return and shipping details is a great dedicated calendar send. This is especially true if your business has been negatively impacted by COVID-19 and shipping timelines have been affected. Even if you don't have an email in your calendar, it may be a good contingency email to have in your back pocket if something goes awry (it's 2020 so at this point, we're all planning for the worst 😅). Here are a few of our favorite dedicated sends from ecommerce brands:
Free returns. No questions asked.

You asked, we listened! Make returns at any DSW location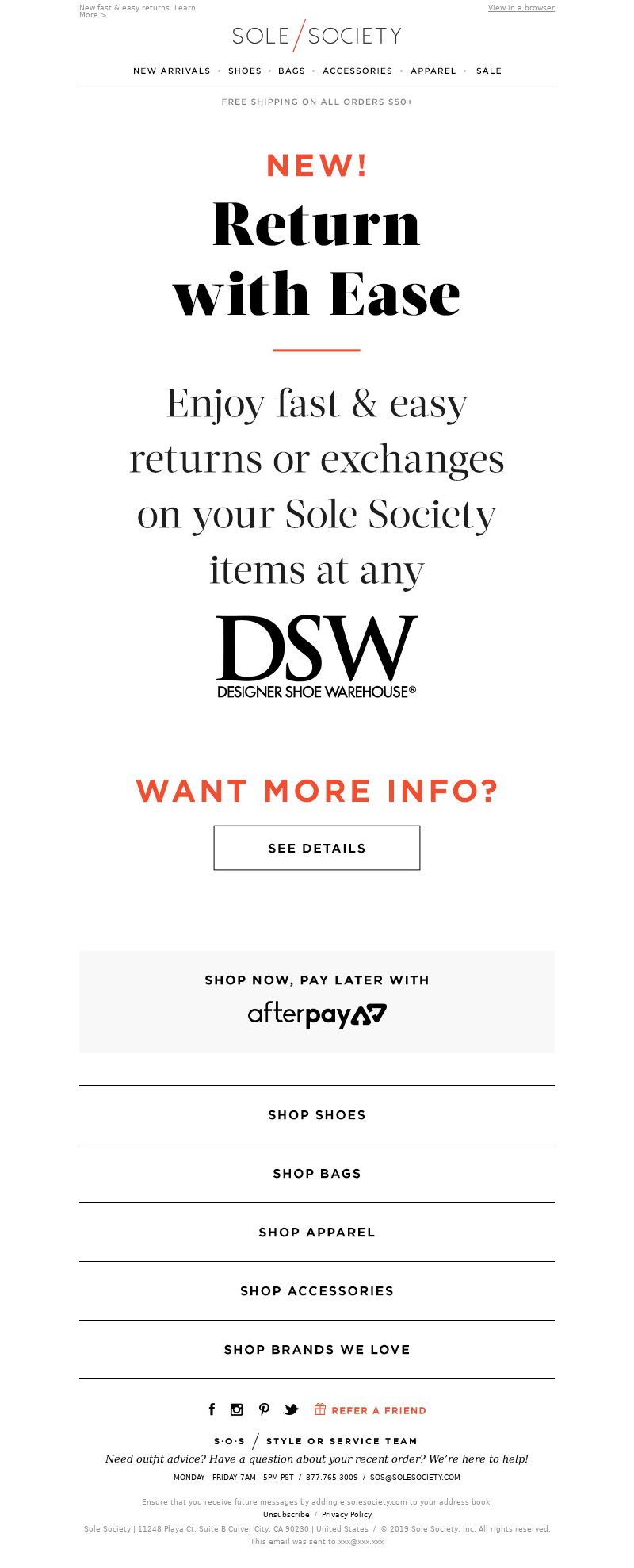 Free 2-Day Shipping and Returns?!

Free shipping and returns

Free Shipping & Returns, on us!

Get more returns and shipping examples with MailCharts 
Need more inspiration? With the top ecommerce emails, we display dozens of great return and shipping examples for you to check out! Sign up for a MailCharts account and get started today.