The fastest way to optimize your hard-working transactional and broadcast emails? Stop wasting time fishing for inspiring examples with that spare Gmail account. Instead, pull up dozens of hand-picked emails in seconds from our carefully curated collections. This week's #EmailsWeLove showcase some favorites.
---
Your Birthday Gift Is Waiting!
Check out @vineyardvines' birthday email strategy and see the brand's irresistible discount, fun GIF, and cool copy.🥳
Like to see more Birthday campaigns? Check out our entire curated collection.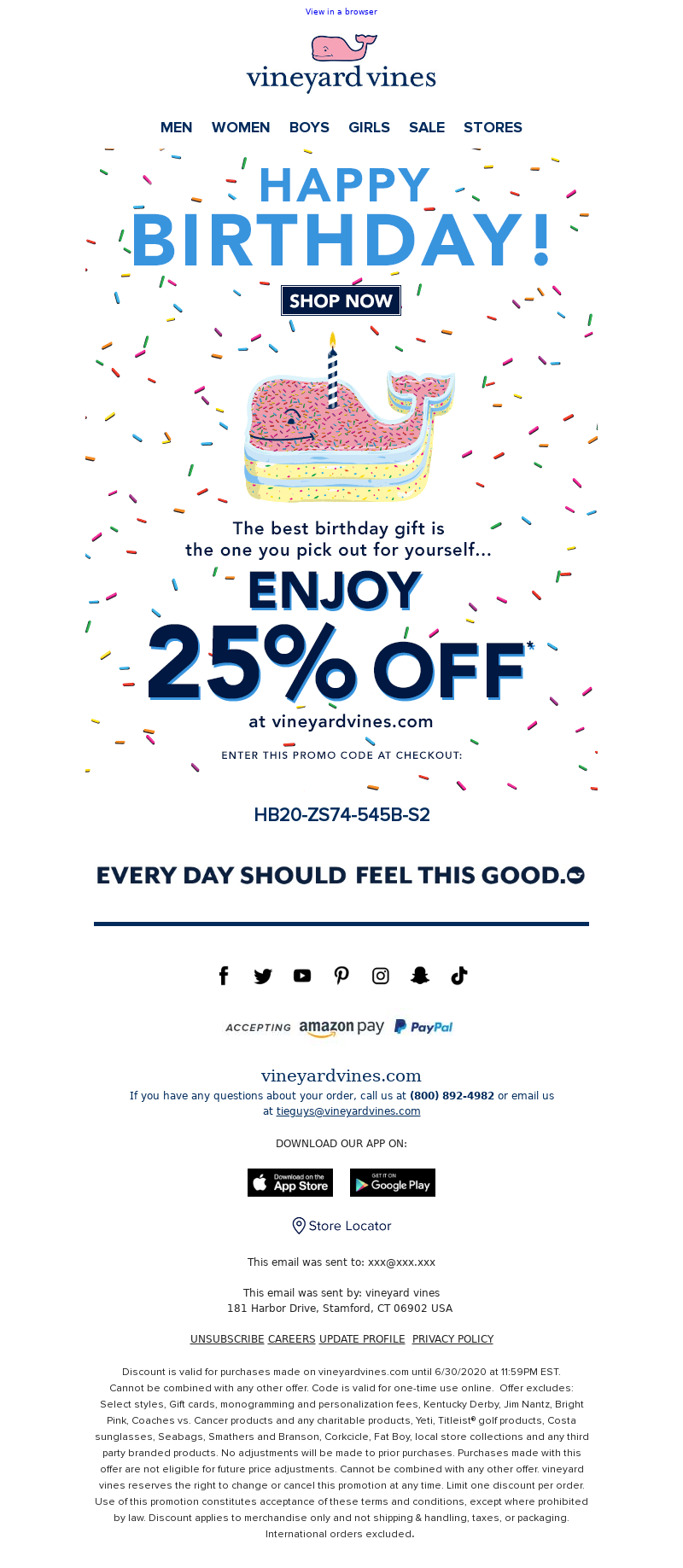 ---
Get Excited! Your Order Has Shipped
This email from @KendraScott is more than just a shipping confirmation.  We love the thrilling subject line, plus the "browse while you wait" product recos and refer-a-friend offer are inspired!
Eager to browse more Shipping confirmation emails? We've got 188 in our curated collection.

---
**ACT NOW** We're Emailing to Confirm Your Request to Get Coupons and Emails!
Awesome account confirmation! Just a click away from confirming and receiving $10 off from Christmas Tree Shops. You're also just a click away from seeing over 100 account confirmation emails here 👉👉
Or if you can't wait, grab a preview of our hand-picked Account confirmation collection.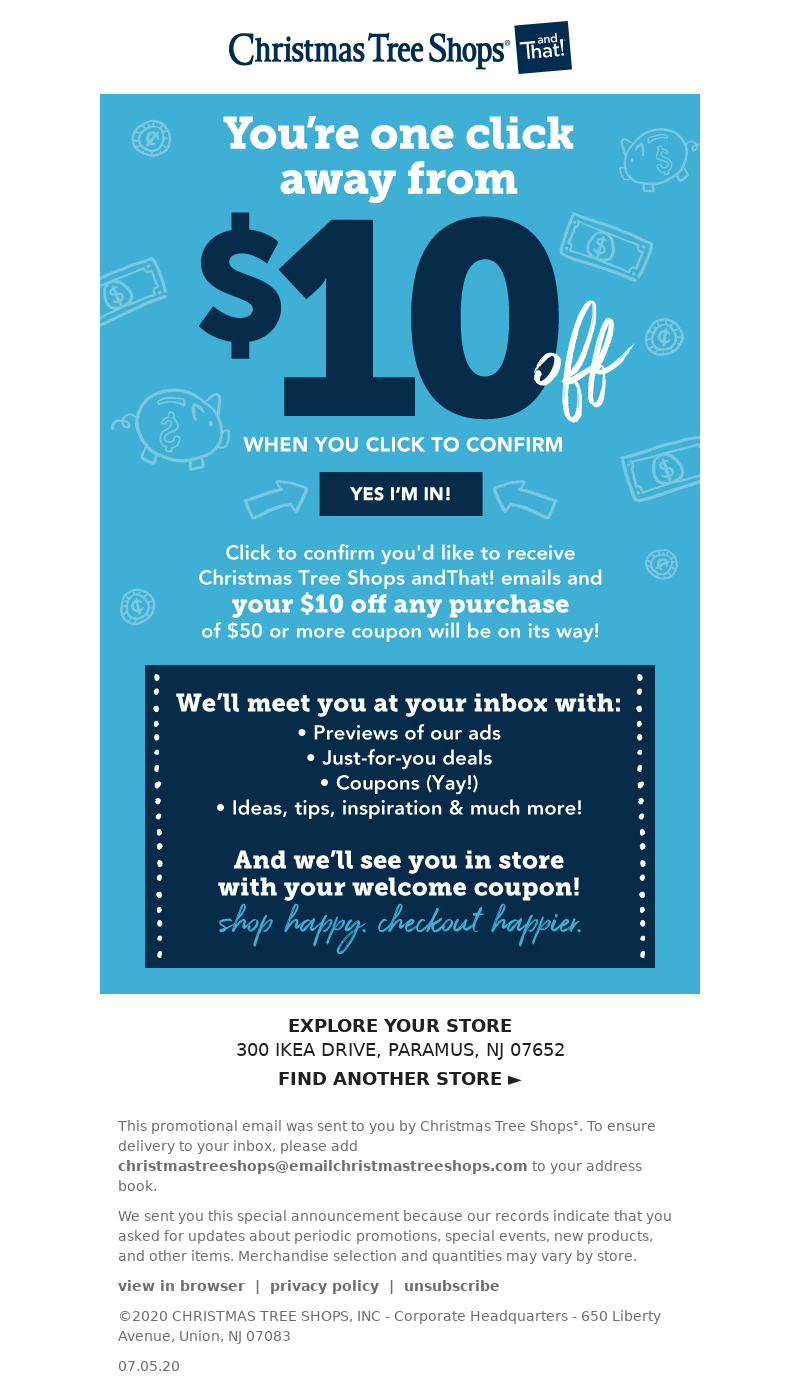 ---
GOT IT! Order Confirmation 60740258
We admire the simplicity of @tartecosmetics' order confirmation email. It looks neat, organized, and detailed. Plus the option to turn off/on "text me package status" is a great idea!
And for your browsing pleasure we've carefully curated over 200 Order confirmation emails from brands as diverse as Kate Spade, Pottery Barn, Beyond Yoga, Fitbit and more.

---
You Requested It, We Made It Real 😉☀️
@Fossil sent a product promotion email with an intriguing subject line. Click the link to see what they created.
To take the mystery out of optimizing your next Product promotion email, visit our collection.