Earth Day is a great opportunity to connect with your customers.
You can inspire your readers to act, get in the giving mood with a "give to get" motif, or simply use the holiday as a promotional opportunity for your brand.
Are you ready to create a great Earth Day campaign? Here's three different ways you can tackle this:
Idea #1: Inspire action
Ditch the treadmill.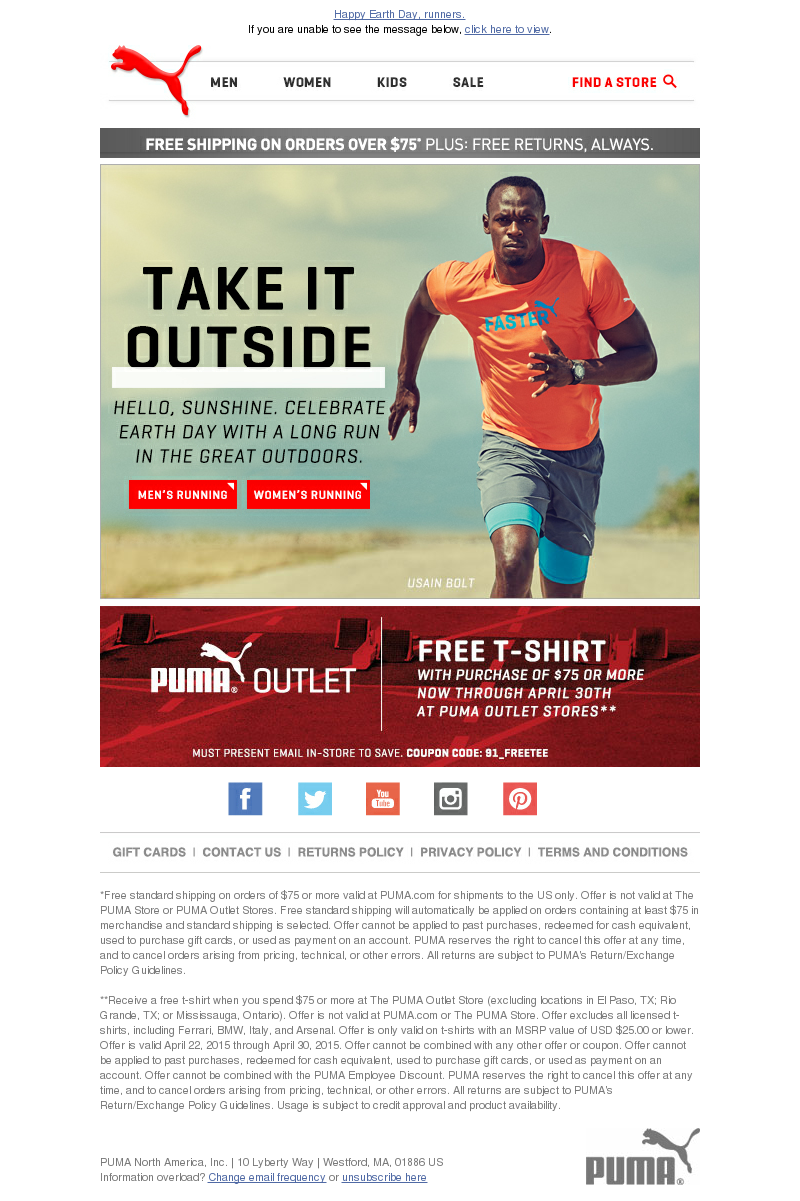 Ride your bike for Earth Day!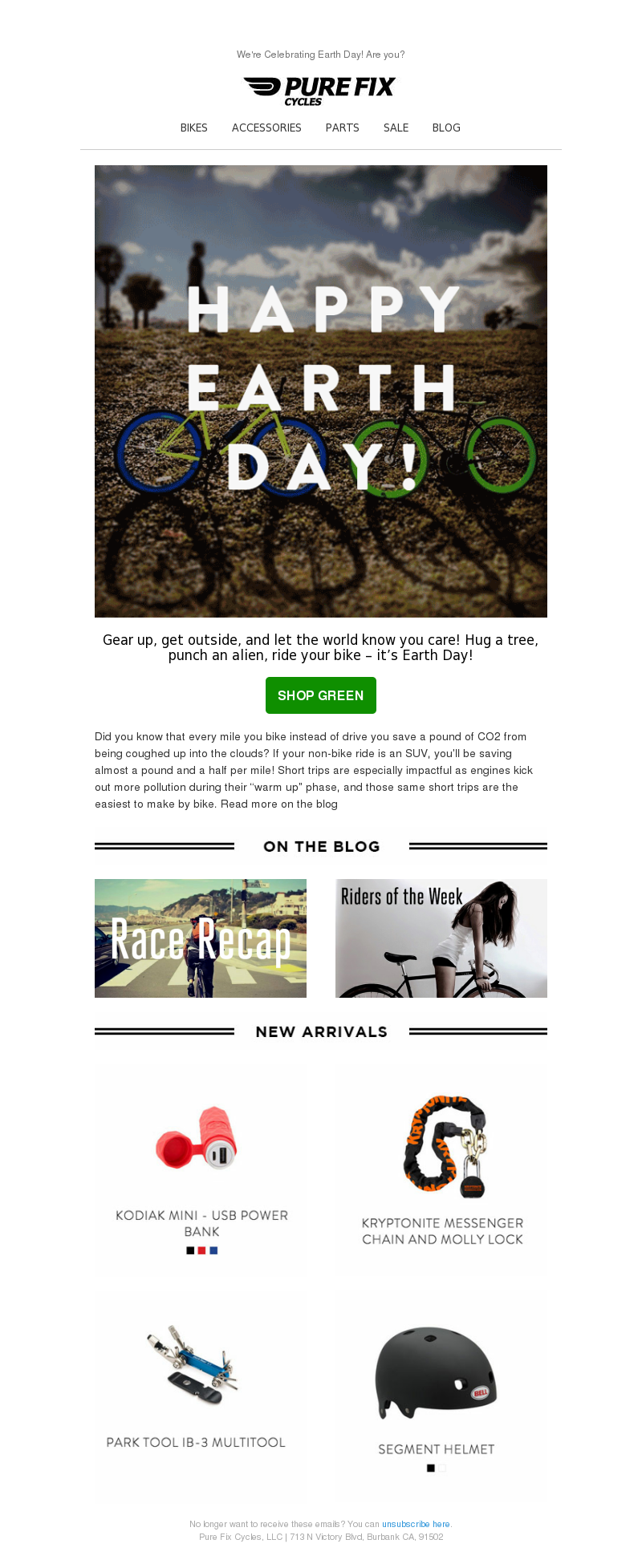 What would be an inspiring call-to-action that aligns with your brand?
Idea #2: Give to get
H&M loves Earth Day

Earth Day Only: 20% Off All AEO Jeans Online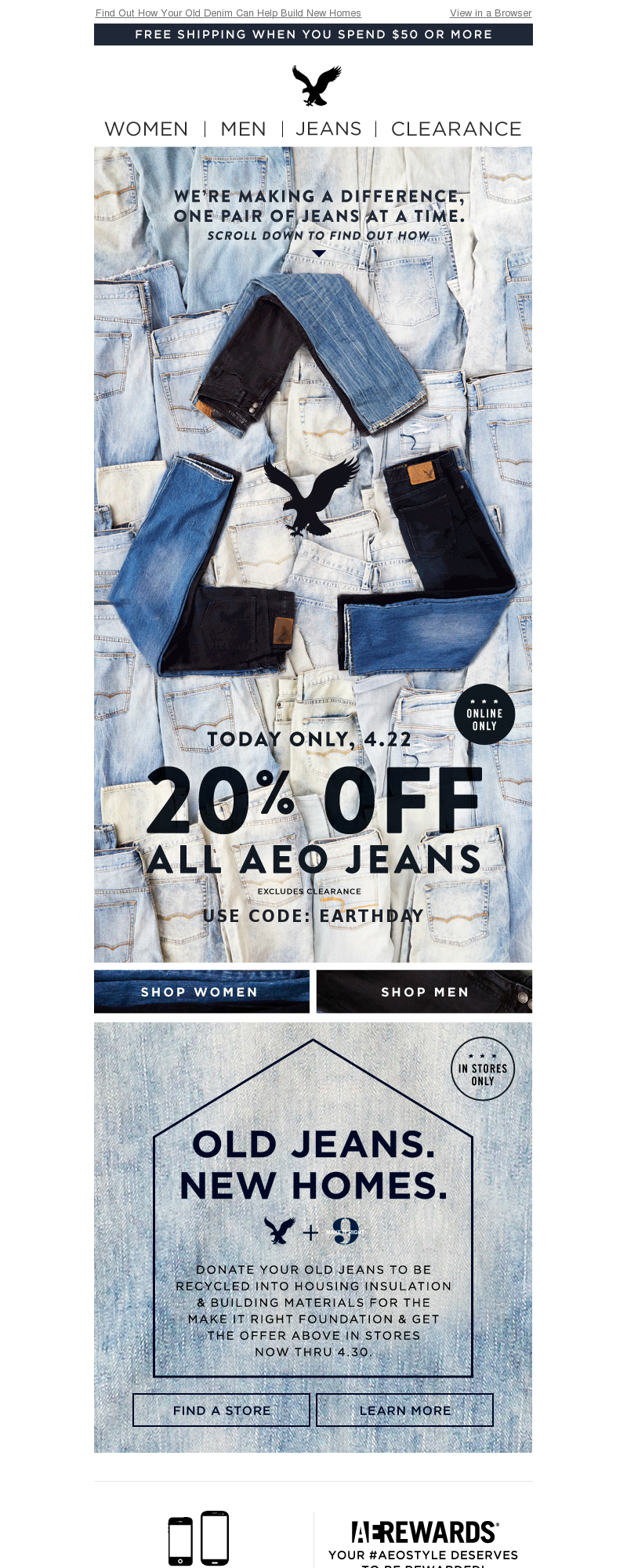 Can you reward your audience for taking part in one of your sustainability initiatives?
Idea #3: A general promotion
If all else fails, what offer can you promote?
Lorem, An Earth Day Present for You Inside!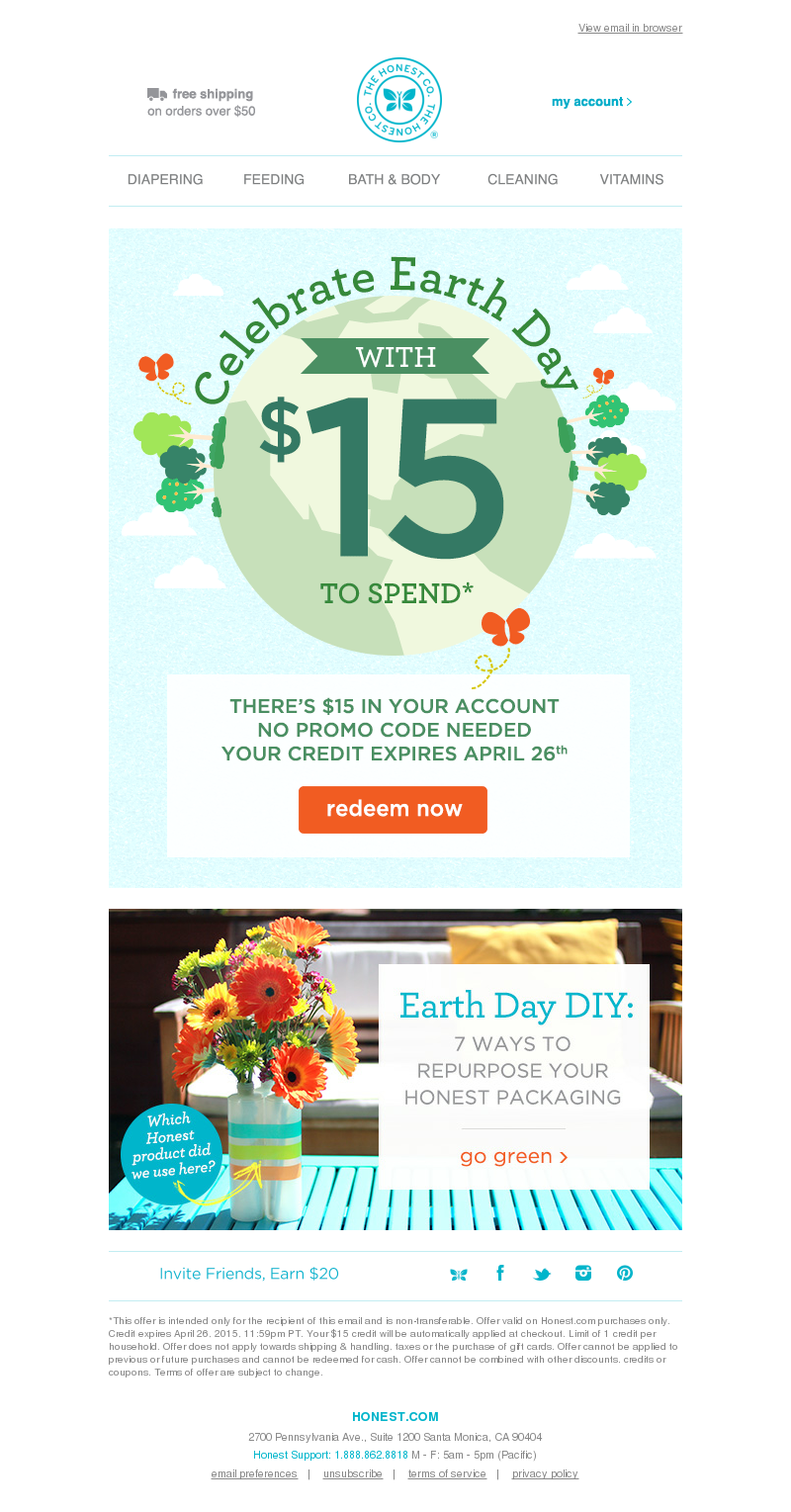 The sooner you start the better. Over 80% of Earth Day emails in 2015 were sent on the day of the holiday—so consider sending a day or two early to get a head start!