"They say it's your birthday; we're gonna have a good time!" Those could be Beatles lyrics (OK, they are), but that excitement could also be coming from any retail marketer because birthday emails have extraordinary engagement.
Compared with the average marketing email, birthday messages boast 179% more unique clickthrough rates and 342% more revenue. Here are six tips to capitalize and cash in on your quest to increase revenue from email.
1
Collect that data
Birthdays are a strong data set for fostering a personalized customer experience and developing segmentation strategy. For example, a brand like The Home Depot isn't likely to market patio furniture to a 22-year-old in New York City. If your signup page doesn't collect date of birth, email is a great place to incentivize customers to complete their profiles.
All coupled up.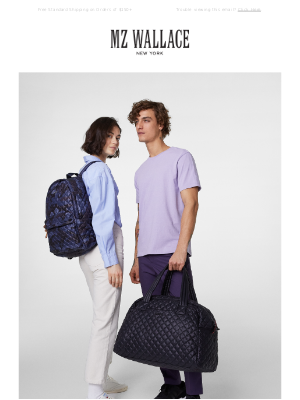 2
Send birthday emails, period
Birthday emails perform well as a rule, and yet, they're infrequent enough that simply sending one at all is a best practice. Every year, Sailthru evaluates and quantifies brands' personalized marketing capabilities, culminating in the annual Retail Personalization Index. Of 250 retailers evaluated last year, just 14% sent birthday emails.
Happy birthday — our gift to you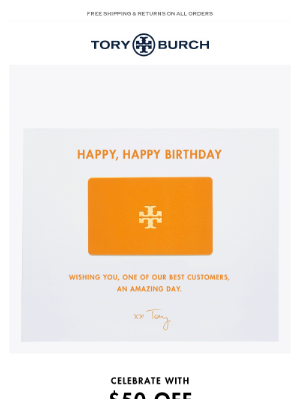 3
Show appreciation, with a twist
Birthday emails often include an incentive, and they're nearly six times more likely than other marketing emails to result in a purchase. Coincidence? Make the most of that sky-high engagement by going beyond a generic discount, such as a time-bound discount to drive urgency or non-monetary perks like free shipping or bonus loyalty points.
Happy Birthday, James!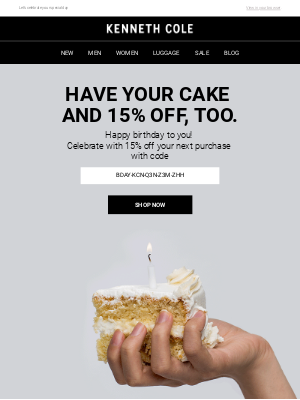 4
Include relevant recommendations
With such high conversion rates, birthday emails have extraordinarily valuable real estate. Make purchasing easier by recommending relevant products, such as something they're predicted to purchase in the future or an item that complements one they already have. You're potentially streamlining a sale, while also improving upon the inherent personalization of these messages.
Happy Birthday, Lorem!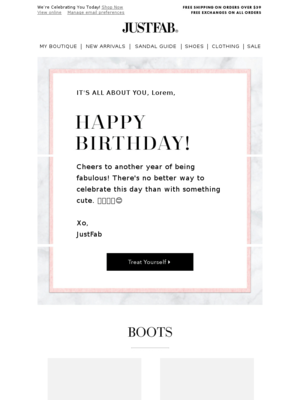 5
Think outside the birthday box
Everyone has only one birthday, but you can keep the party going year-round. You can celebrate half birthdays, anniversaries or even other people's birthdays. According to market research firm Mintel, 78% of consumers give birthday gifts. Shopping for others generally means different purchase behaviors, so it's a good idea to recommend best sellers or trending items, or products suited for that particular time of year.
Gifts for January Babes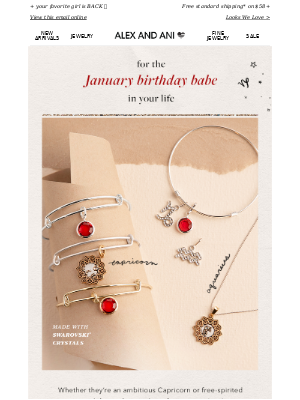 6
Use birthdays as a series
Personalized triggered messages work best as a series and birthdays are a natural segue into any of the other common flows. Discounts often accompany winback messages to re-engage lapsed customers, for example. Why not combine that promotion with a birthday email? If they don't buy, follow up. If they do buy, still follow up with post-purchase messaging, covering all your bases for increasing revenue with email.
Keep the birthday party going 
Wrapping up
Birthdays are just the beginning. To learn more about triggered messages and how they can drive ROI, check out Sailthru's Guide to Increasing Revenue with Email.
Mike O'Brien is a content marketer for Sailthru, a leading platform for email personalization and cross-channel digital marketing.