With everything going on at work and in the world, your email purchase journey may be the last thing on your mind. Yet if it's low on your to-do list, it's still something you'll want to keep an eye on. The last thing you want is unhappy existing customers who have a poor experience and don't purchase in the future.
This is especially critical at a time where your acquisition budget for paid search could take a hit. If you've been burning the midnight oil re-writing your other email strategies, don't worry: We've gathered a few of our favorite purchase journeys for inspiration (and if you want, you can skip to the key takeaways at the end!):
What did you think of JustFab?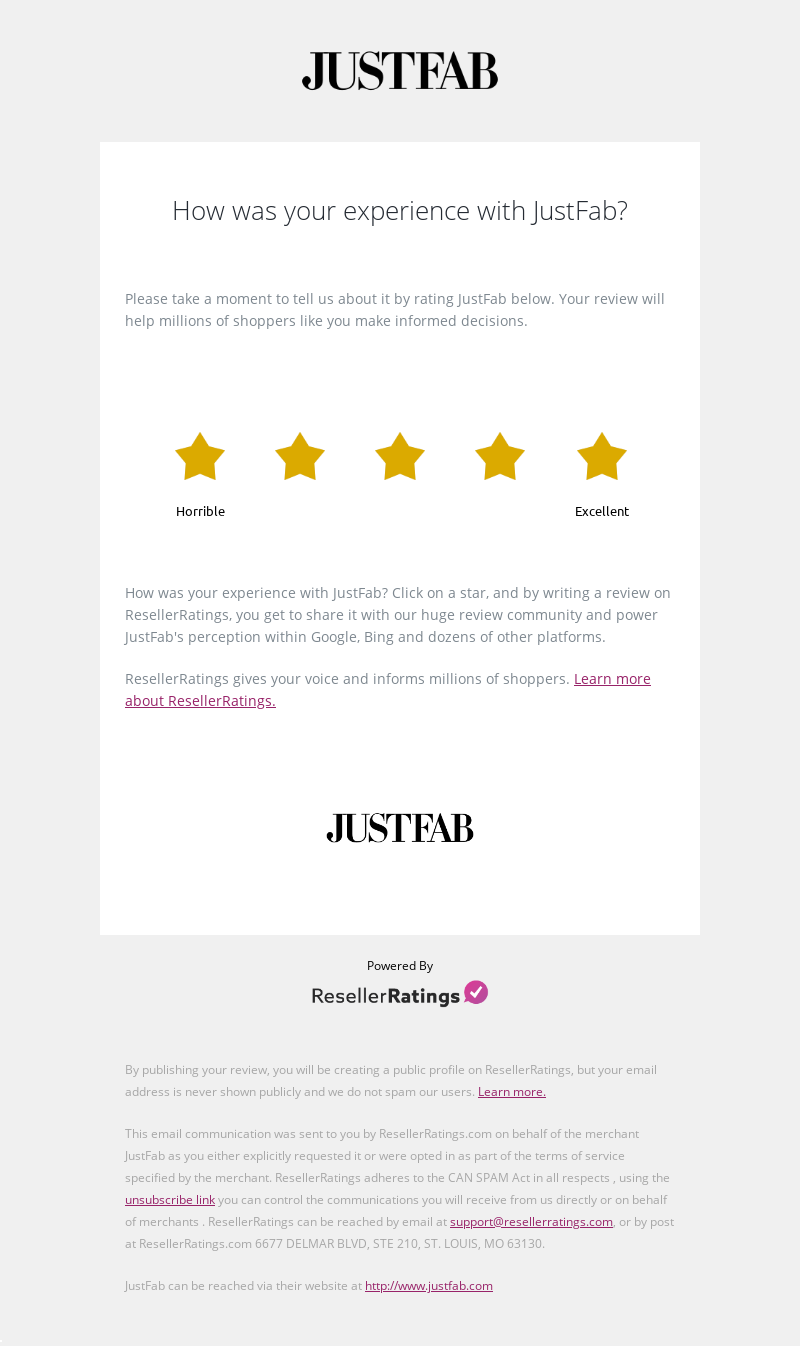 Why we love it: JustFab sends a short survey within a day after the initial purchase to collect feedback about the shopping experience. Purchasers can rate it using an embedded 5-star rating system and write short reviews.
Two weeks later, JustFab sends another email asking purchasers to rate their experiences with their products now that they've been delivered. They also offer reward points for reviews. When you collect feedback at various stages of the purchase journey, you're able to make optimizations that can build up your customer's lifetime value.
Rate Your First Purchase, Earn 100 Points!

Your order has been shipped!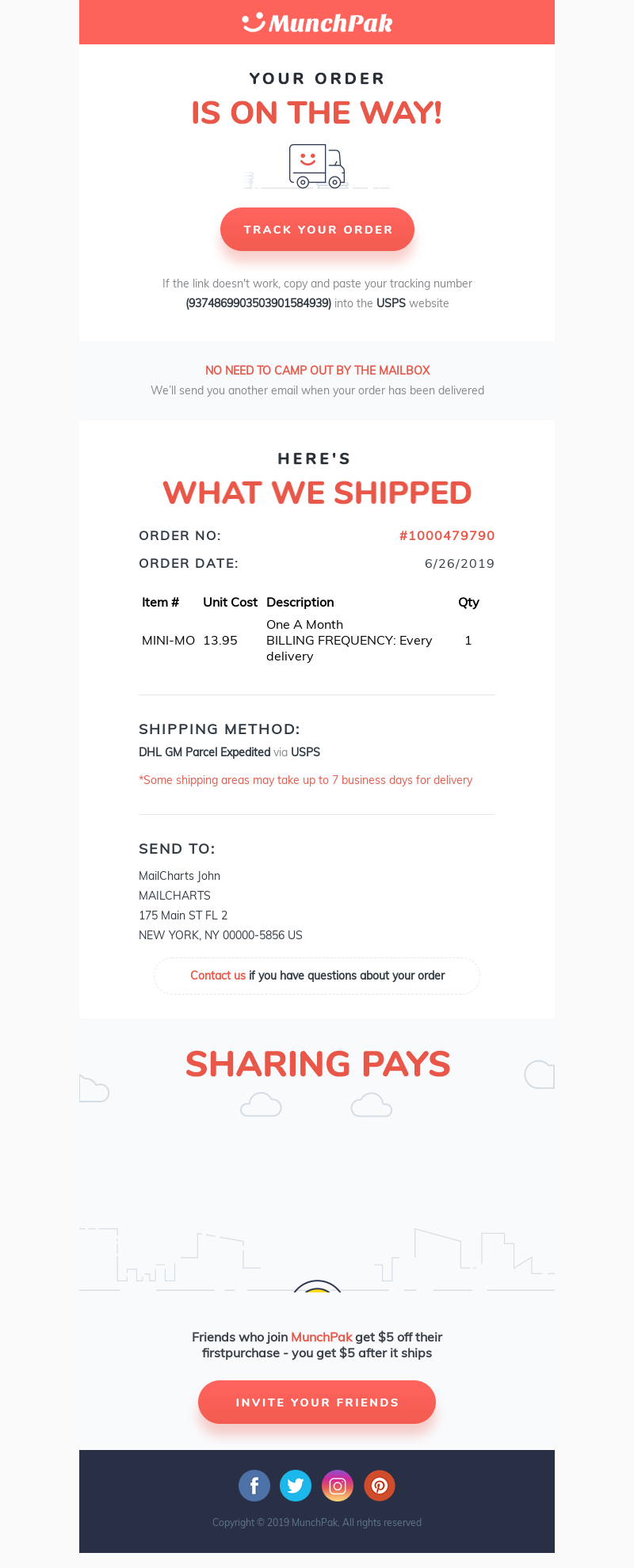 Why we love it: MunchPak sends a branded receipt within 15 minutes of purchasing a subscription with the shipping details provided. Within 24 hours of that purchase, the brand sends an email confirming shipment as well as a large call to action to track the package and check shipping details. While these are transactional emails, they also provide additional value by promoting MunchPak's refer-a-friend program.
PrettyLittleThing: Order Confirmation # 503065372

Why we love it: Within 15 minutes of purchasing, PrettyLittleThing sends an email receipt. In addition to including the standard components of a purchase email, the brand includes an FAQ section for managing the order. These quick links give shoppers a seamless experience should they need to alter any of their purchase details.
These are quick wins you can add to your purchase journey emails without completely changing the existing content.
Summing up
Here are the big key takeaways to bring back to your brand:
Ask for feedback often to enhance your customer's experience at various stages of their journey.
Provide timely updates and details that matter — like tracking information and estimated delivery times.
Make it easy for shoppers to modify their orders through quick links provided in the email.
For more purchase email examples and strategies, check out our curated receipts and order confirmation page.
Editorial image by Clker-Free-Vector-Images from Pixabay