Irrelevant emails are the #1 reason why people unsubscribe and 91% of unhappy customers won't buy from you again. This is where survey emails come in. Survey emails allow you to better understand your subscribers, collect useful information to personalize lifecycle campaigns, and gather product reviews and feedback.
Let's explore the different survey strategies you can leverage to improve your email program.
Want to dive into the examples first? Check out our Surveys email examples page.
Retain Customers & Improve Your Product with Post-Purchase Feedback
Remember, unhappy customers won't buy from you again. This email from BarkBox shows that the brand cares about you by opening the lines of communication:
Did you enjoy the January BarkBox?

The email is fun, on-brand, and personalized. Any feedback shared improves your experience—and everybody else's.
Increase Social Proof with Post-Purchase Reviews
Brooks Brothers' email is simple and to the point: please rate your recent purchase. Also, it's nice to see an image of the purchased item:
Please review your recent purchase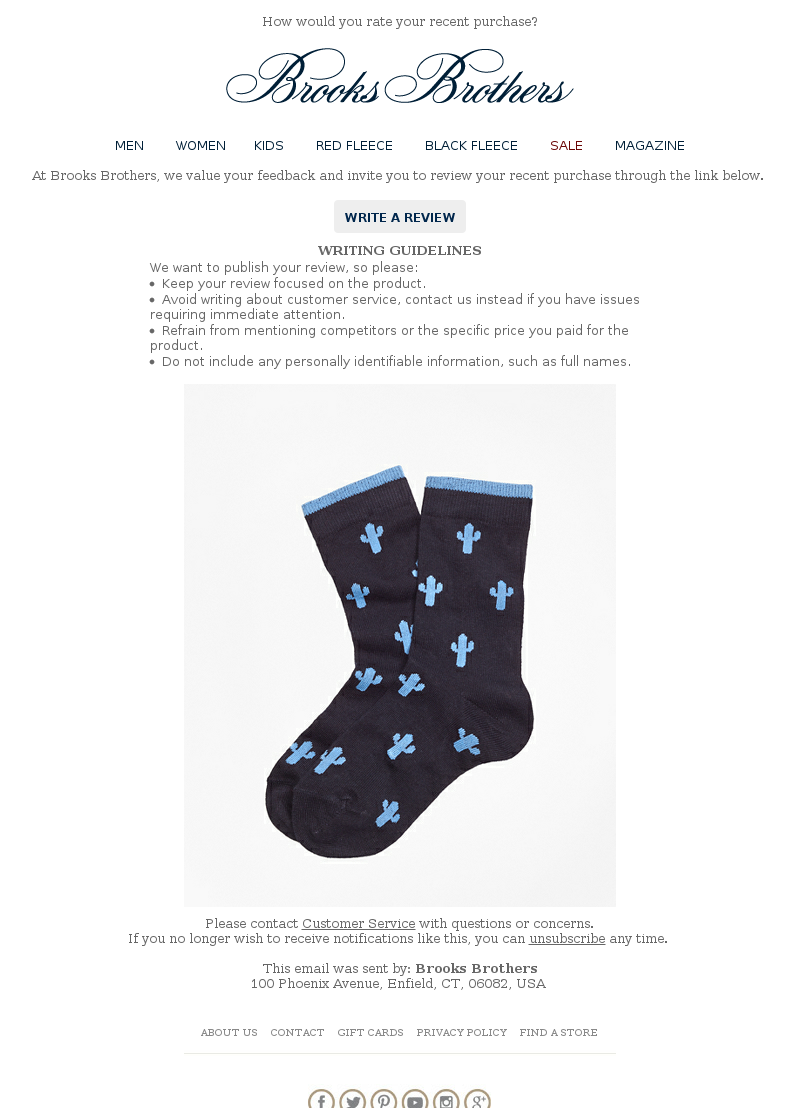 The main drawback of this email are the four "review guidelines". Perhaps their team can implement a review submission process where they remove any specific mention to competitors and pricing—letting reviewers know that this will happen, of course.
Gather Additional Data to Improve Your Lifecycle Campaigns
Diamond Candles prompts subscribers to share their birthday and anniversary. This information is useful for sending well-timed emails.
Tell us about yourself.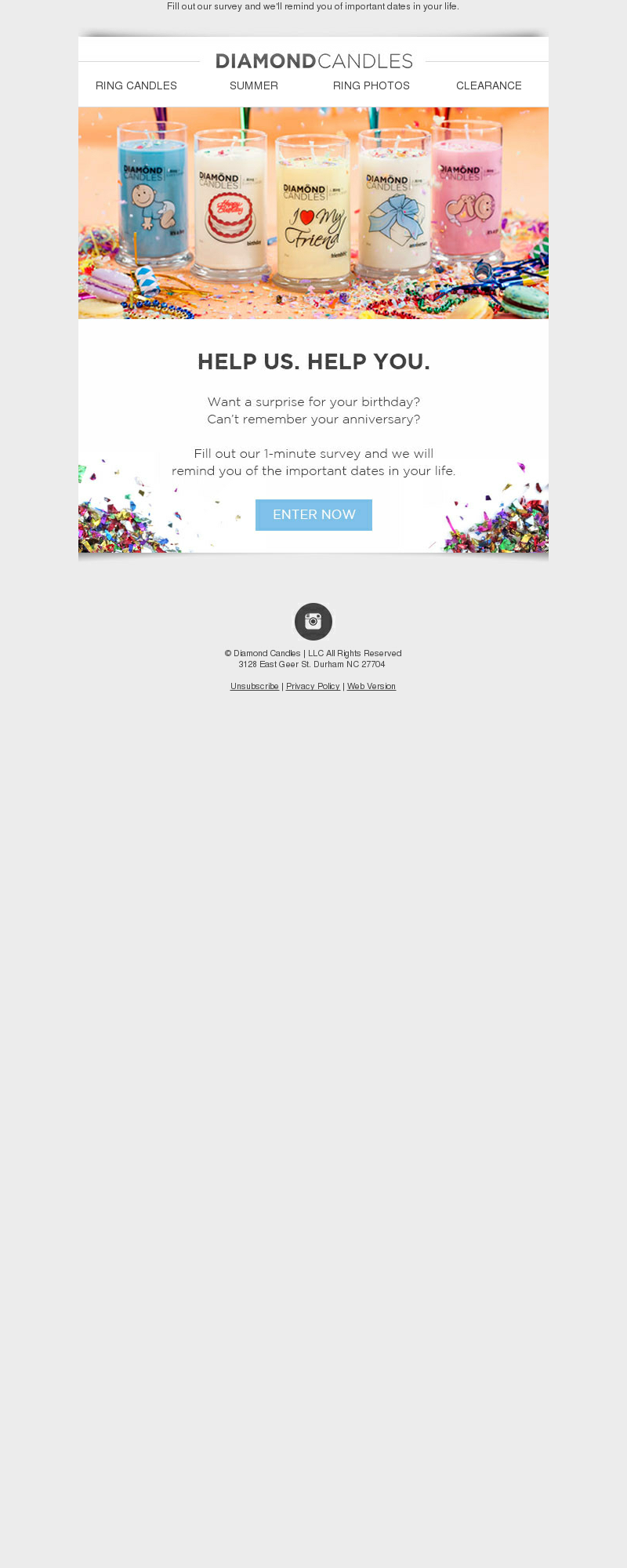 If email personalization is a the top of your agenda this year, this is a great strategy to mimic.
Use Success Stories to Improve Marketing Efforts
1A Auto Parts' email encourages subscribers to share their success stories. While we don't know exactly what they did with this information, it can be used to create case studies and gather testimonials to improve marketing efforts.
Are you one of the 100 million we've helped? Tell us how it went.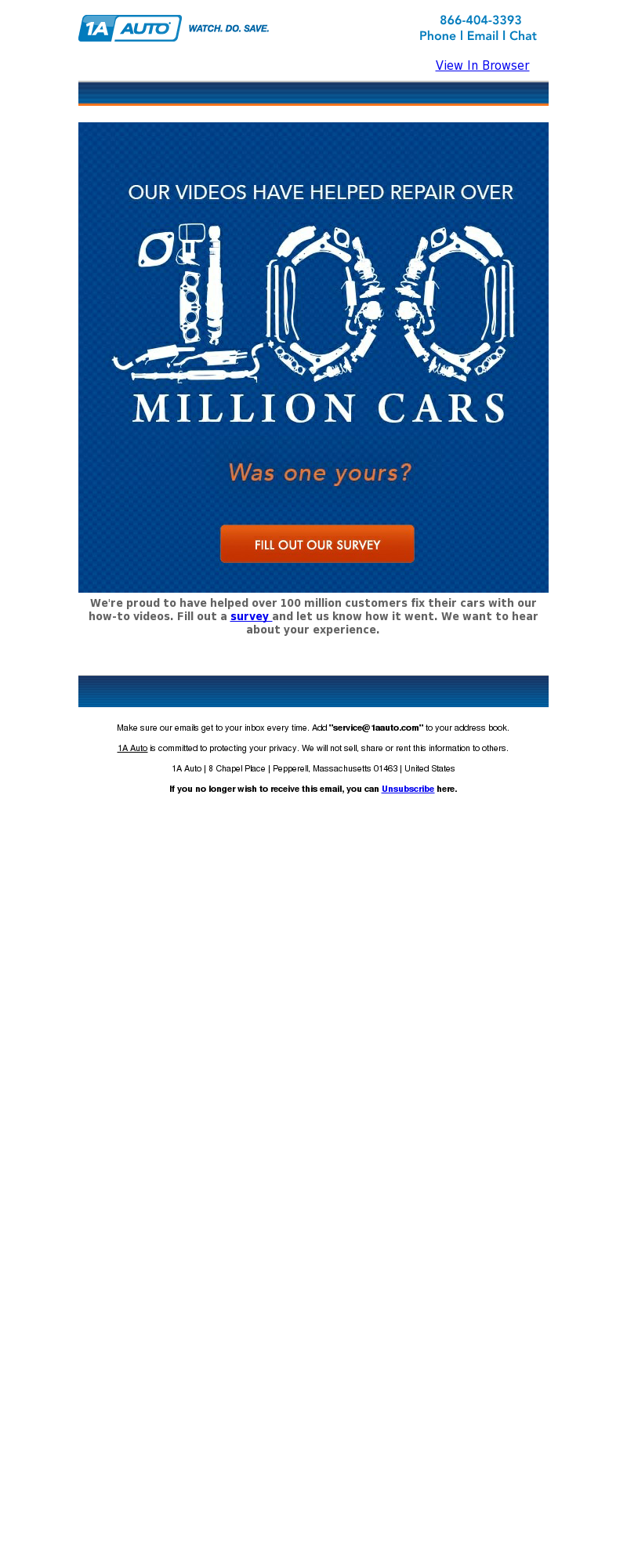 Stay in the Loop with Research and Product Development
Why guess when you can be certain? Anthropologie's email asks subscribers for insights to help them plan their upcoming product collections.
Survey says: you've got style.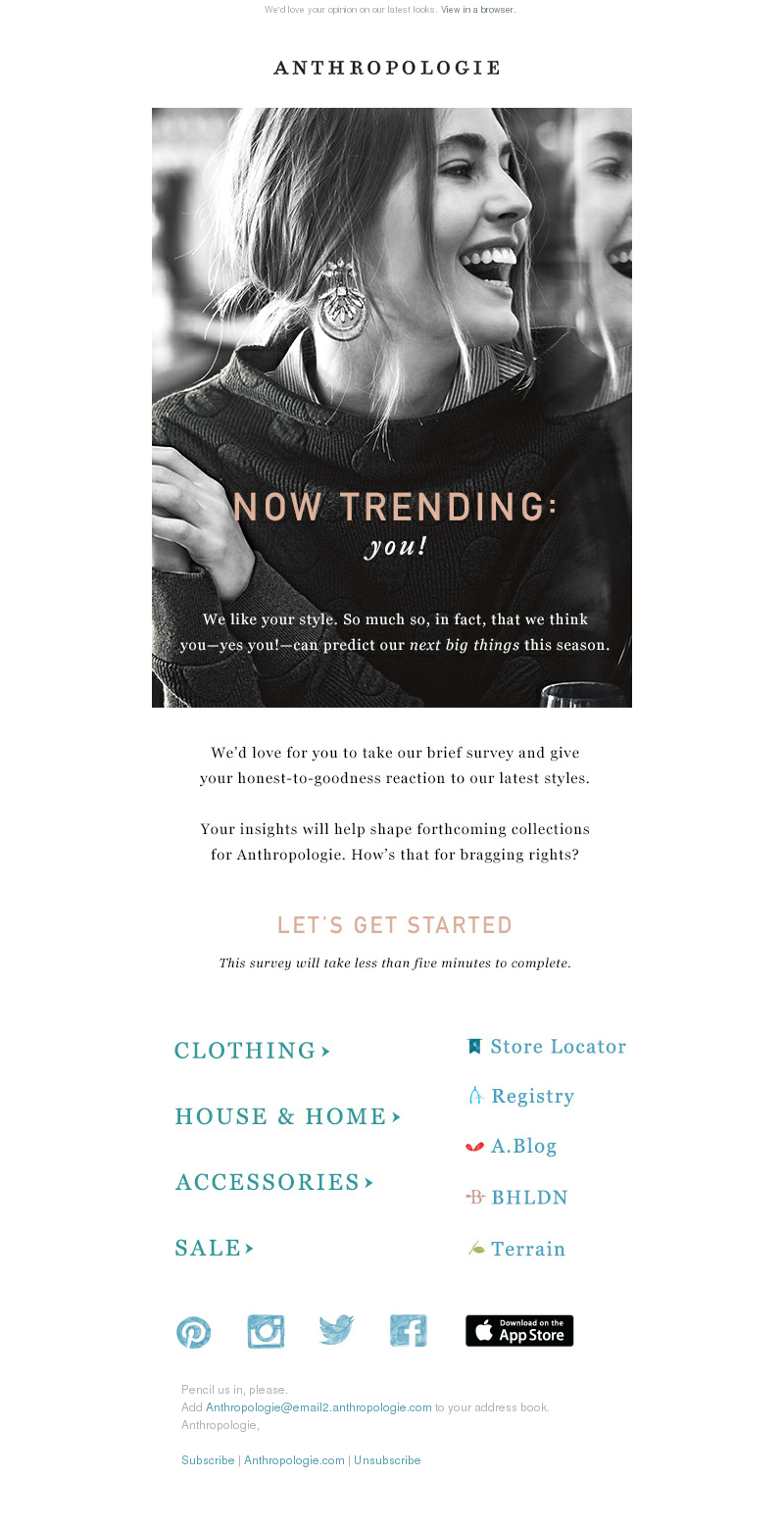 Notice how well crafted the email copy is; I'd feel delighted to receive an email like this one.
Keep this in mind when designing survey emails:
Ask recent purchasers for their thoughts—make sure they're happy.
Get to know your list better by asking them to answer a few questions. Use this information to tailor future emails.
Leverage your audience's taste and know-how. This will take some of the guesswork out of your product development.
Keep the email focused: Don't include competing CTAs.
Try not to offer a discount incentive. Notice that no examples shared in this post include discounts or incentives. This is on purpose. Next time you're offering a discount in a survey, try sending a variation that doesn't include said discount. Focus on the recipient's ego instead—make them want to share their thoughts.
Looking to take your survey emails to the next level? MailCharts is the solution. We'll purchase from the companies you love, your competitors, and even yourself. By understanding exactly how every company in your space is actually leveraging survey emails you're able to optimize your own survey strategy.
Rather continue reading our content? Great! Explore other email strategies and tactics.