Your customers have free money to spend right now. How will your Tax Day email campaign convert them? (You do have a Tax Day plan, don't you?)
This tax season over $200 billion will be refunded in the U.S.—with an average refund of $2,866 per person. We're here to help you plan.
If you already have access to MailCharts, check out our curated Tax Day email collection.
Most companies completely miss the Tax Day promotional opportunity. That being said, a few companies did do a great job in 2015. Let's look at their emails and get your creative juices flowing.
A Message From The IRS (Incredible Retail Sale)...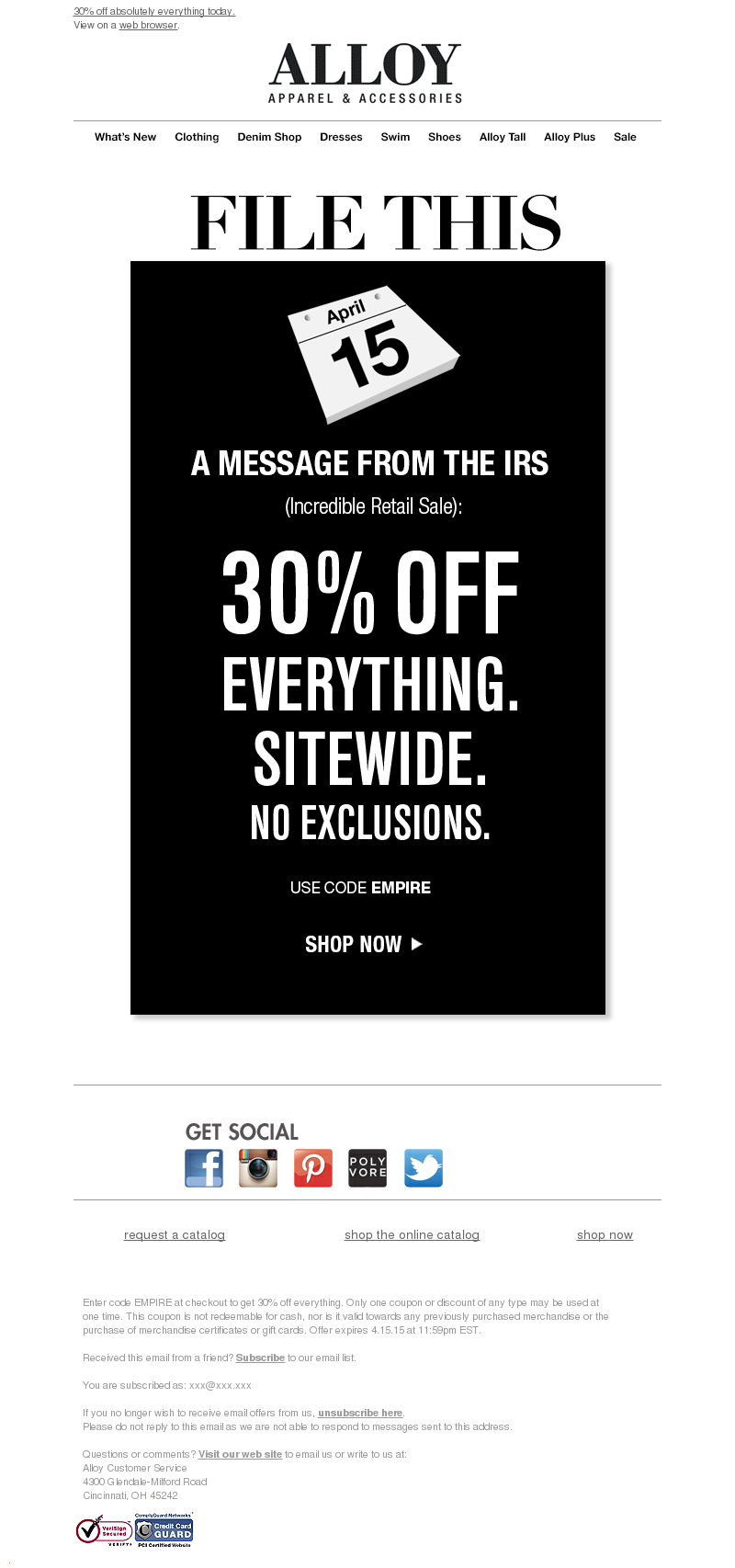 This simple email is cheeky and totally on brand. Team up with your copywriter to create an email that's playful and follows your brand voice.
Up to 40% off. You've paid enough taxes this year.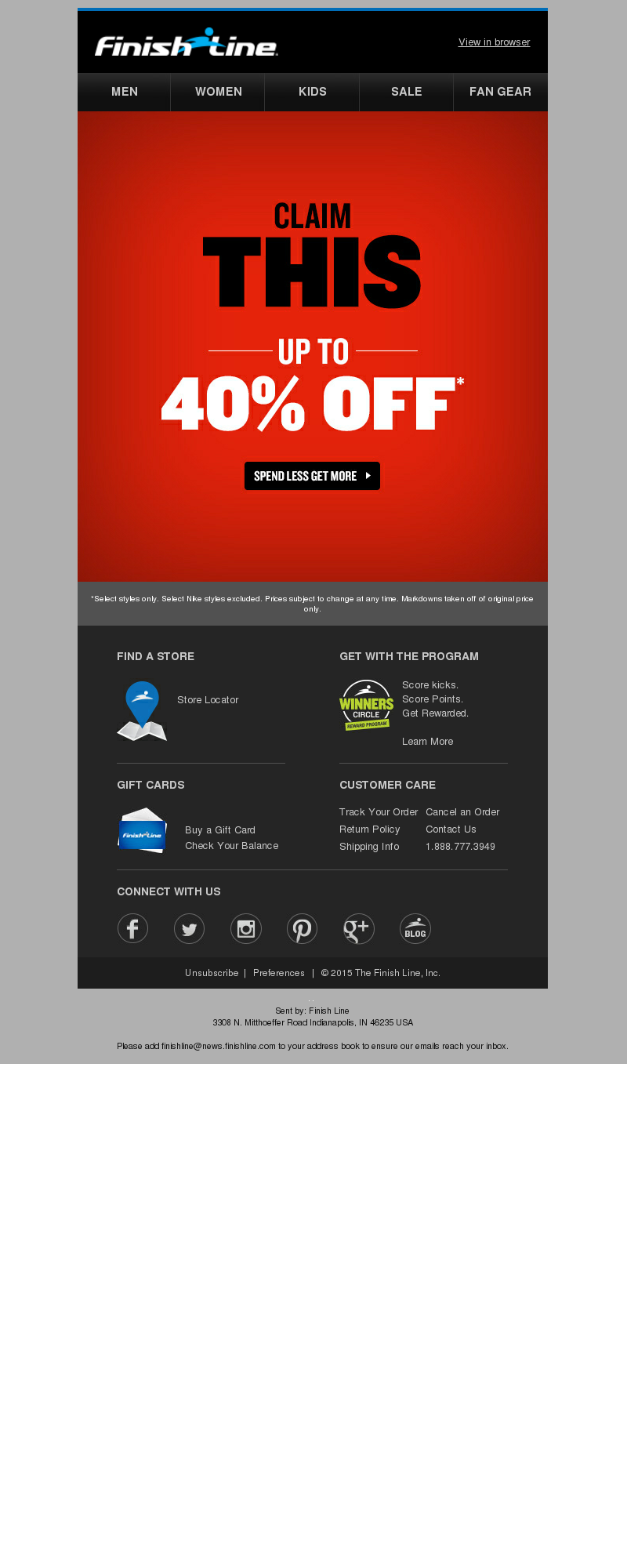 Simple, to the point, and with an attractive 40% off. What's not to like?
Tax Day treat! Free shipping + extra 15% off!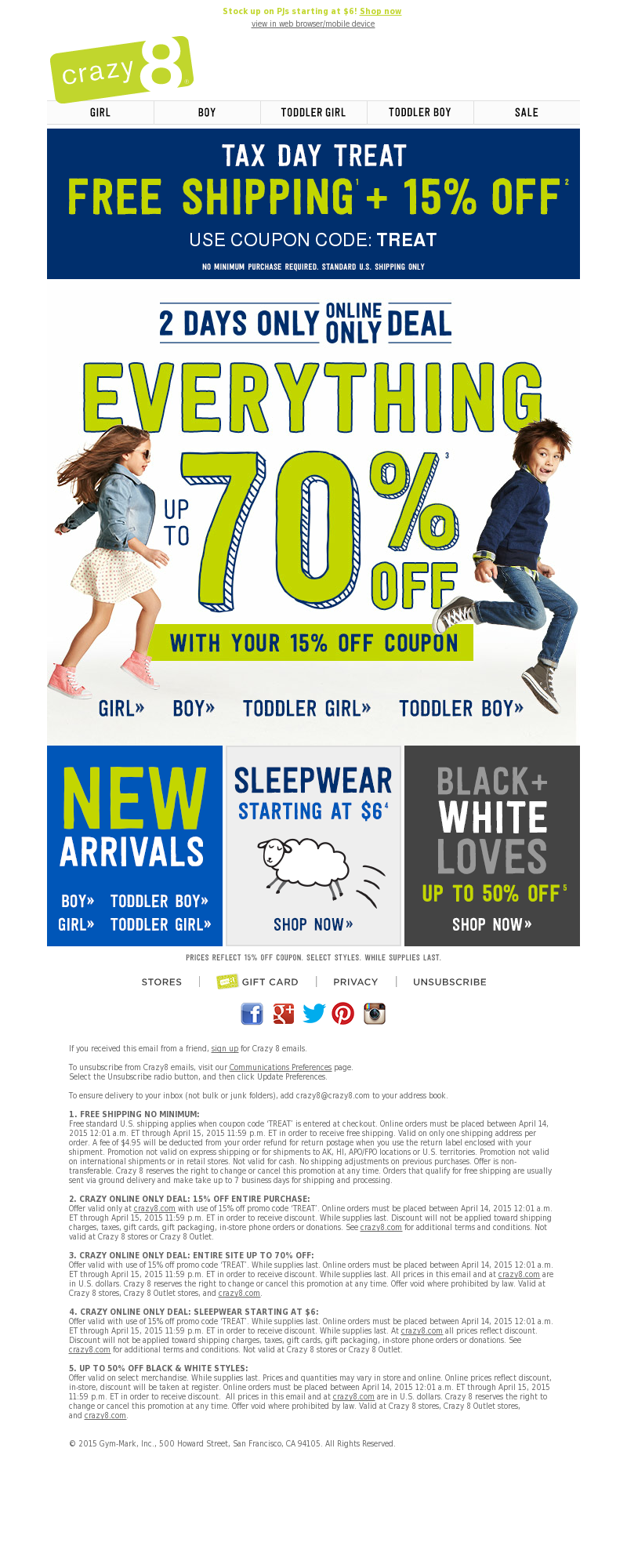 Instead of the typical one-off promotion, Crazy8 sent a promotion along with this reminder:
Hours left! Free shipping + Tax Day treat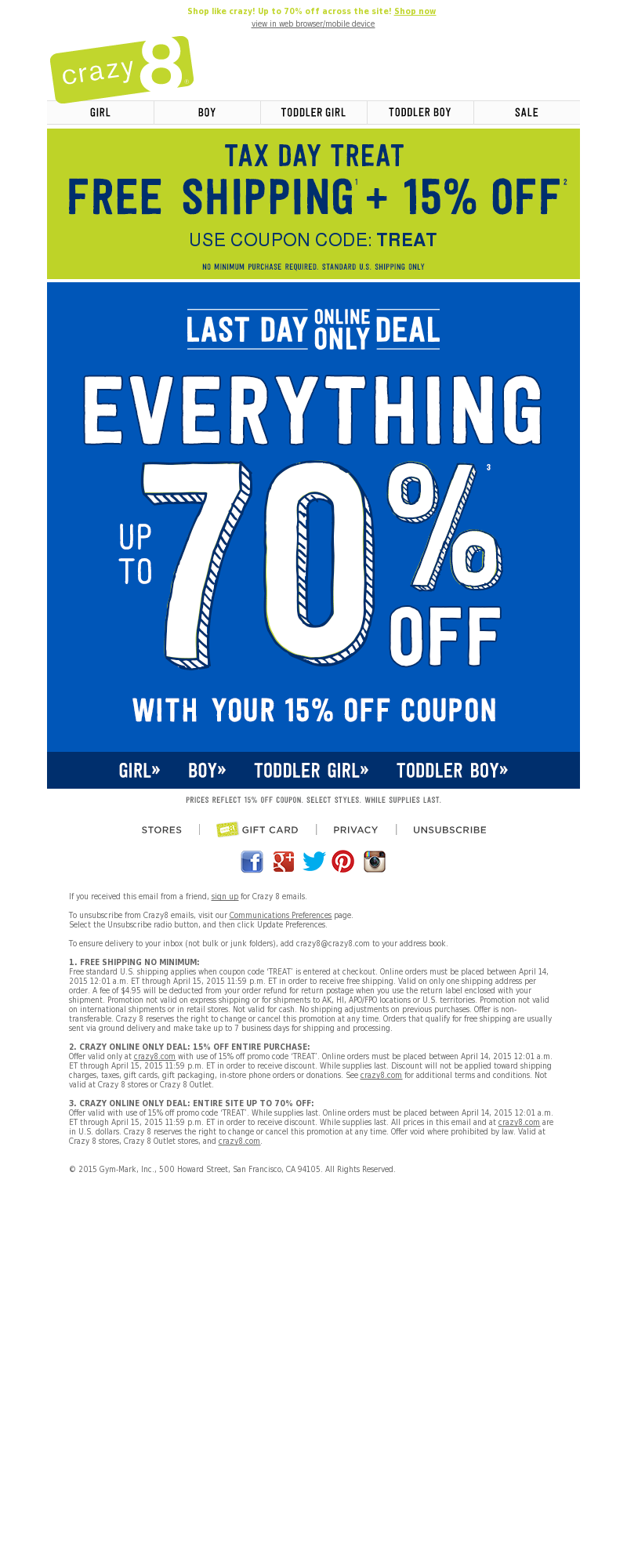 Sending promotional reminders is a great way to increase email frequency without having to go through the entire planning process required for a new email campaign.
Just don't overdo it 😉
If you haven't done so already, make sure your emails are relevant on Tax Day.
Happy emailing!