Will Amazon Prime Day 2020 happen? Yes. Okay, but when? 🤷‍♀️Octoberish.
Amazon Prime Day has moved a few times this year because of COVID-19 concerns, and rightfully so. With major concerns about warehouse workers' safety as well as hitting shipping timelines, a holiday like Prime Day seems a bit achievable. 
While there's been chatter about whether Prime Day will happen, the ecommerce giant seems to have finally confirmed the much-anticipated "holiday," but it's anyone's guess when the date will be announced. Rumor has it the mega-event is going to be the week of October 5th and Amazon has stated that the sale will run two days. 
Now, we've seen brands in past Amazon Prime Day's highlight various deals and frame them as "prime" deals or a summer sale (as Prime Day has historically been in July). While an October Prime Day is an odd time of year (not quite the year-end holidays, but close) it's a good idea to have a contingency email campaign set up and ready to go in case October 5th is the only Prime Day, or it gets pushed back again. Your backup plan can be one email or several, depending on what you plan on offering. 
Not sure where to begin on content? Here are a few thought-starters.
Play off a fall or flash sale 
October is peak PSL, cozy loungewear, and football season. Play into fall styles, sales, and imagery to attract people away from Prime Day deals. By turning the day into your own holiday, you can divert attention from the Prime Day messaging consumers are seeing elsewhere. Now, if your margins are tight, the next tip might be more practical instead of a percentage-off sale.
PRIME TIME For Savings.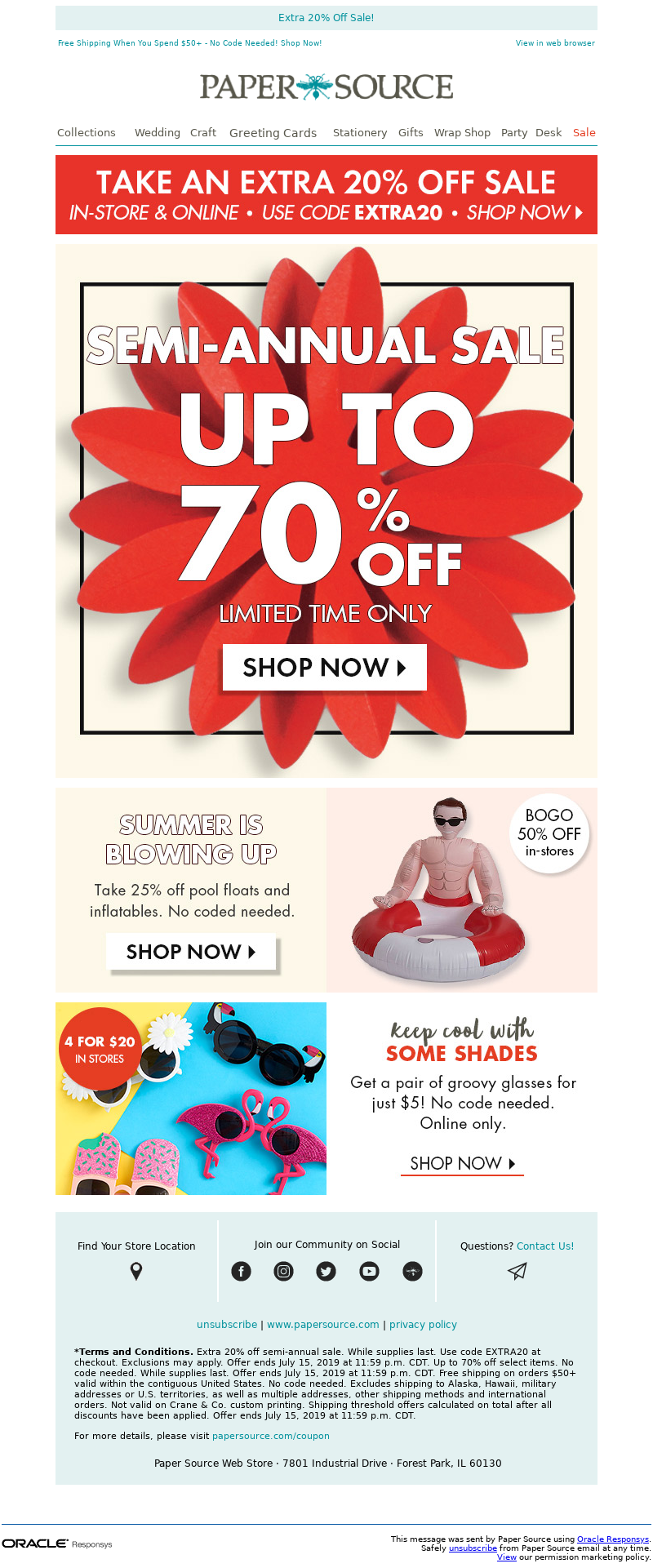 48 HOURS: 65% off EVERYTHING ⚠️

---
---
Focus on free shipping
Shipping right now is hard to guarantee during a specific time frame. Although you might not be able to match Prime's two-day shipping window, consider offering free shipping. This matches the free shipping that Prime members usually get. You can also do a minimum order for free shipping to ensure your brand won't lose out on $$$ (e.g., if your average order value is around $50, a $20 minimum might be appropriate). 
Don't shy away from bold and witty copy 
While you might not explicitly say "Shop here instead of Amazon today" (well, I guess you can, but it depends on your brand voice), you can hint at Prime Day with subject line and body copy. Here are two great examples from years past: 
Amazon, who? This is the prime deal you need ✨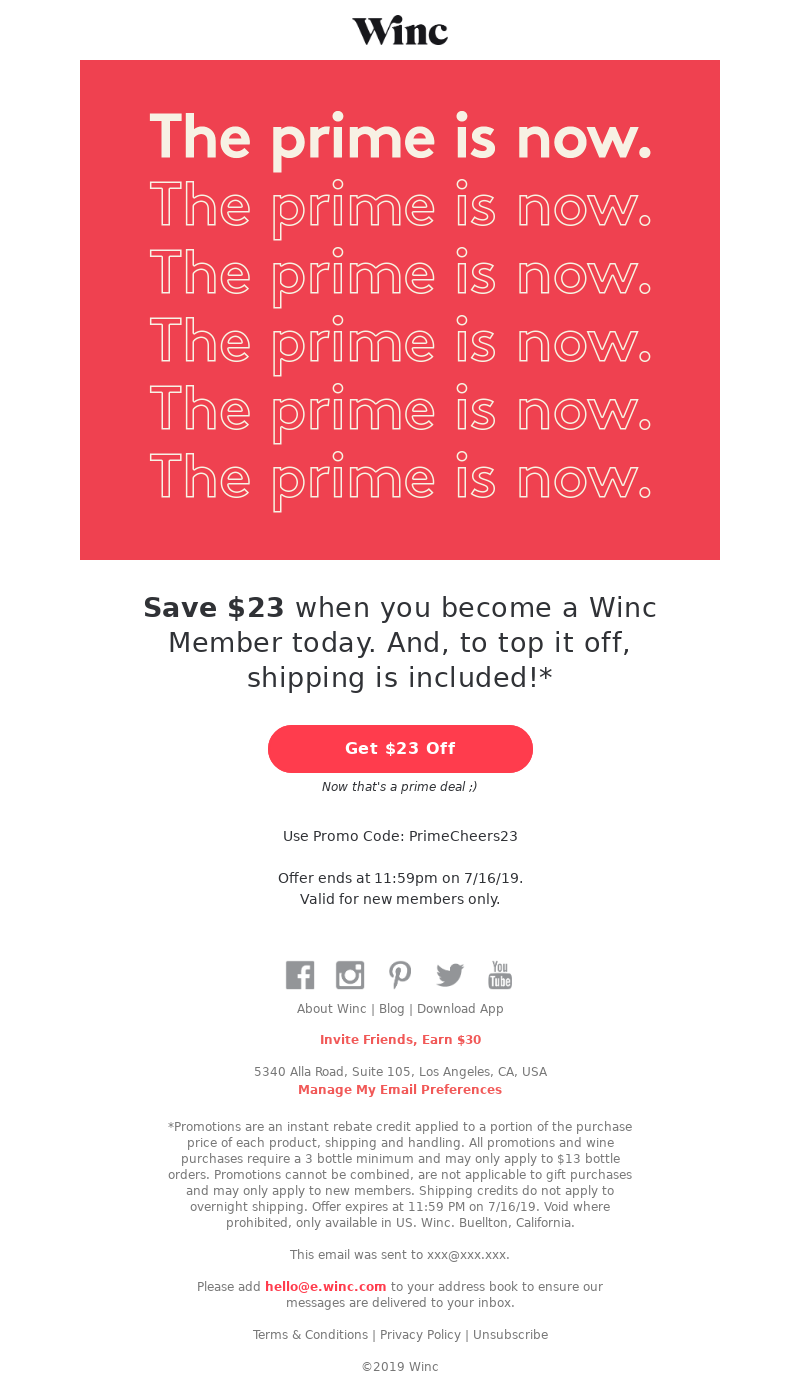 🤩It's Prime Time🤩 15% Off PLUS Free Shipping!

---
---
While Prime Day might not happen the same way we're used to seeing it, having a contingency plan ready to go is key to ensure you can capitalize on the day it does happen. 
So, when should you have your backup Prime-competing emails ready? Aim for working on them in the next week or two. If you have limited design and coding resources, consider reusing a tried-and-true template. That way you won't spend too much time on it if it doesn't happen. You should have these emails in your back pocket starting October 5th! 
---
Want to see more great emails? Sign up for a free MailCharts account and browse scores of curated examples for major holidays plus standard marketing outreach — from new product announcements to winback campaigns.