This blog post is an extract from our 2016 Holiday Report. Access the 100+ page report for free here.
Over $7 Billion was spent on Halloween in 2015 yet 94% of all Halloween purchases were made in brick-and-mortar stores. As an online retailer, this should sound like an amazing opportunity! Do you have a sound plan to drive online sales this Halloween?
Start mailing early
The first step in driving online sales is to start emailing early. While Halloween doesn't take place until October 31, many shoppers start purchasing weeks, and event months, in advance.
Take a look at this Crate and Barrel email, sent out on August 3. It takes advantage of the excitement around the impending night by showcasing new arrivals. If you've got anything new in stock, consider following Crate and Barrel's lead.
All treats, no tricks.

The brand has also done a nice job with the subject line. Not only does it have a bit of mystery (perfectly in keeping with the occasion), it's uncapitalized format gives the email a less salesy, more friendly vibe.
Execute a timely campaign
For an example of a timely campaign, look no further than The Chive's October 31st email. It went out to subscribers as the clock tolled twelve.
Still Awake? Get 15% Off Your Order at The Chivery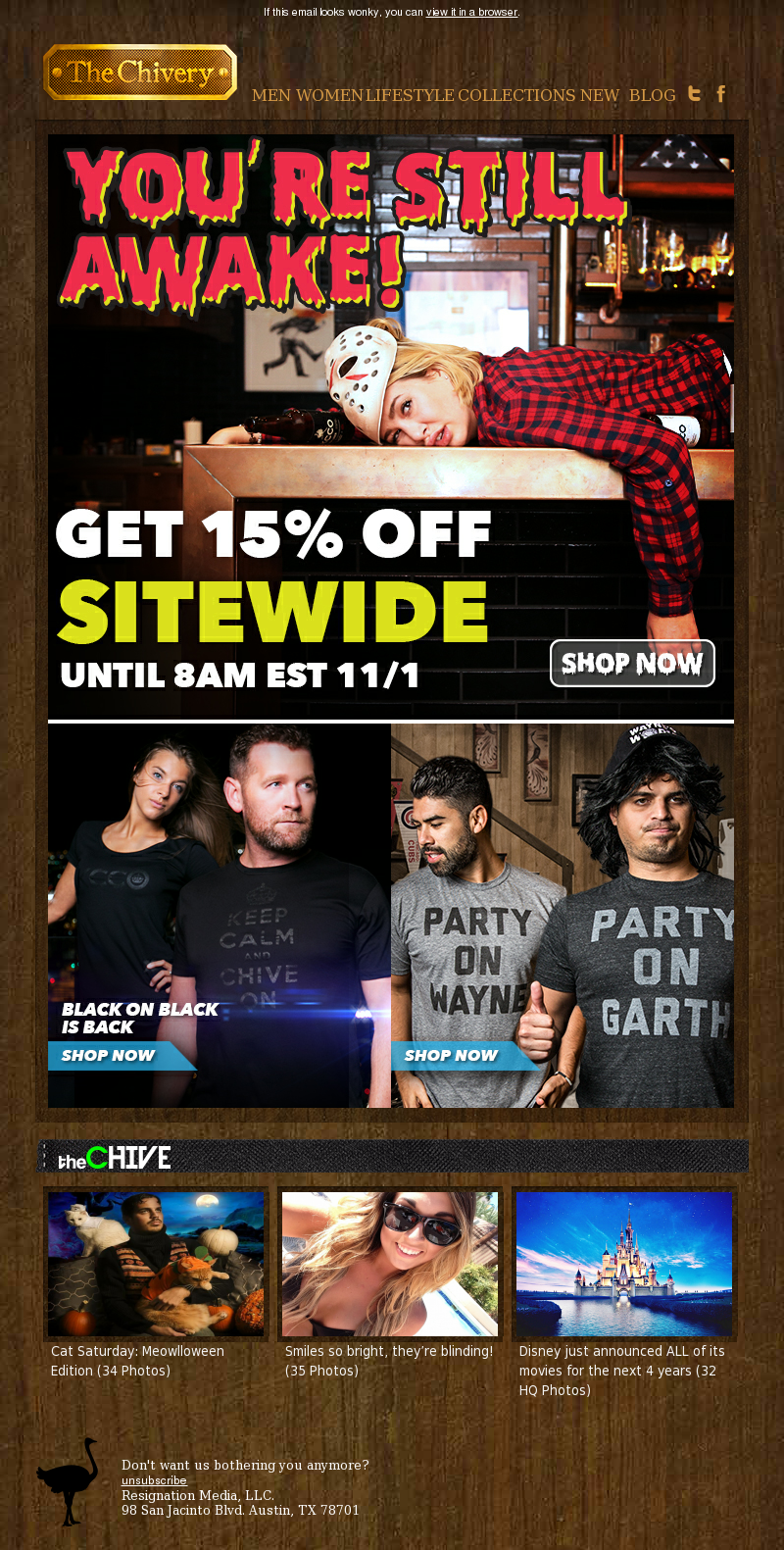 Cleverly, the brand introduced a short discount window: from 10 P.M. to 8 A.M. This short promotion effectively rewards consumers for being awake and checking their inbox. Once you've made people feel good, they're usually more likely to buy.
But apart from the font, nothing about this email screams "Halloween." When you're leveraging a holiday, try not to drag it too far past the actual day, or you run the risk of fatiguing your subscribers.
Older audience? Switch to fall themes
Sending a fall-themed campaign is another option. Spartan Race, for instance, sent its audience a pumpkin creme brulee recipe on October 31. Because Spartan Race is a fairly health-conscious brand, autumn is far more likely to resonate with its followers than Halloween.
Pumpkin Creme Brulee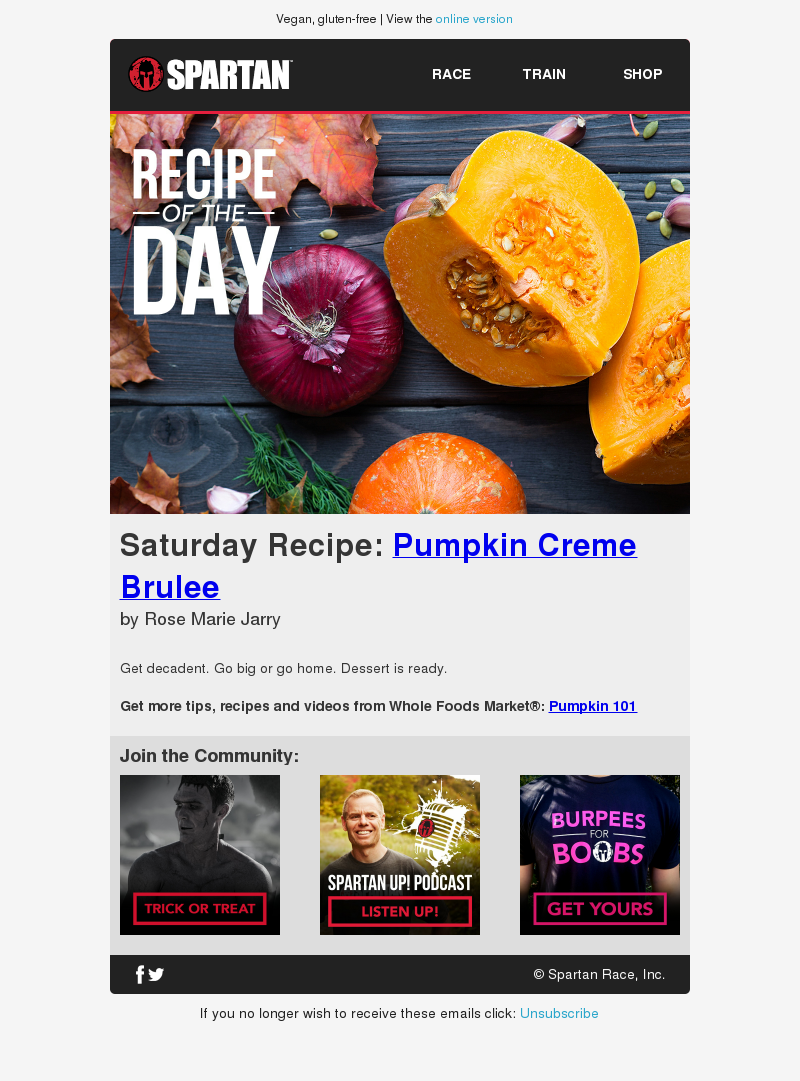 You don't need to stick to food. Between the changing leaves, return to school, chillier temperatures, and associations with harvest, there are plenty of motifs to pick up on if you don't want to go full on fright-fest.
Focusing on autumn themes will help you appeal to an older audience and make your email stand out from the hordes of Halloween campaigns.
Remember this when planning your Halloween campaign:
Start early. As discussed, many brands begin their Halloween campaigns in August.
Differentiate your emails in the inbox. If you haven't used emojis in your subject in a while, now's the time.
Don't feel obligated to mention Halloween—an alternate theme can be just as (if not more) effective.
Editorial image by Yuri_B from Pixabay