This blog post is an extract from our 2016 Holiday Report. Access the 100+ page report here.
As far as promotions go, Winter Solstice—which falls on December 22 this year—isn't especially popular. In fact, MailCharts received only 10 emails mentioning "Winter Solstice" or "first day of winter" in 2015. Since few companies are leveraging this holiday, you have the opportunity to jump in and promote your best-selling items.
Let's take a look at some of the Winter Solstice emails sent in 2015 to inspire your 2016 campaigns.
On December 22, 2015, SwimsuitsForAll rolled out a one-day sale …
Everything 75% OFF!

that actually continued on December 23 …
Winter Solstice Savings - 75% OFF
Although December isn't typically a huge month for swimsuit shopping, the brand manages to create a timely reason to shop. Reminding subscribers that the holiday and the offer are both quickly expiring helps create a sense of urgency. The imagery used makes you crave a warm day on the beach.
On November 23, 2015, Gig Salad sent a Thanksgiving-themed email with "Winter Solstice" in the subject line:
🍂 This sale will end quicker than the Winter solstice!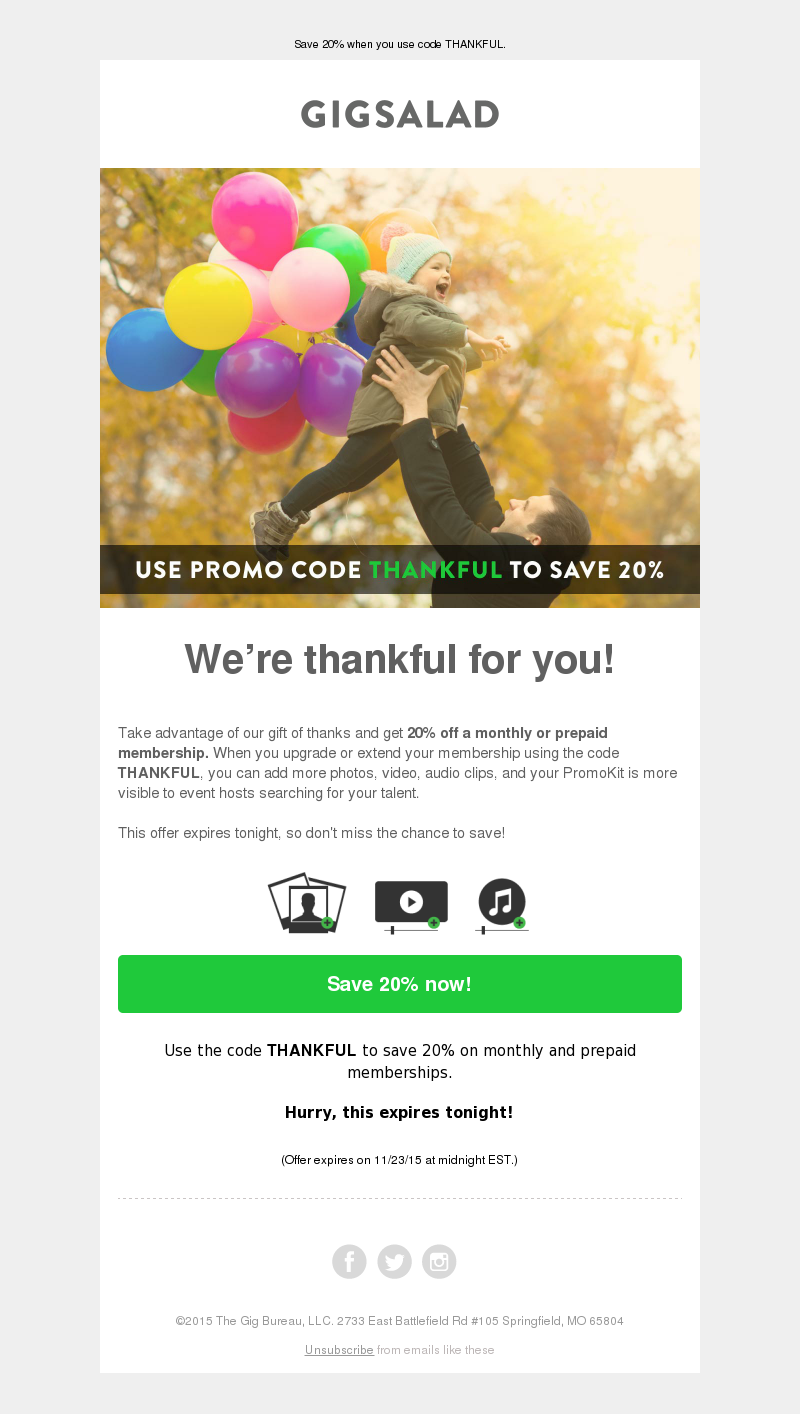 Interestingly, this offer is entirely tied to Thanksgiving, not the Winter Solstice. If you look at the timestamp, it was sent one day before Thanksgiving.
Gig Salad likely used a Winter Solstice reference to make its email stand out. As MailCharts data reveal, many retailers email their audience on Thanksgiving with themes and subject lines that tend to emphasize the Thanksgiving holiday. Gig Salad did a great job zigging while everyone else was zagging.
It's the longest night of the year...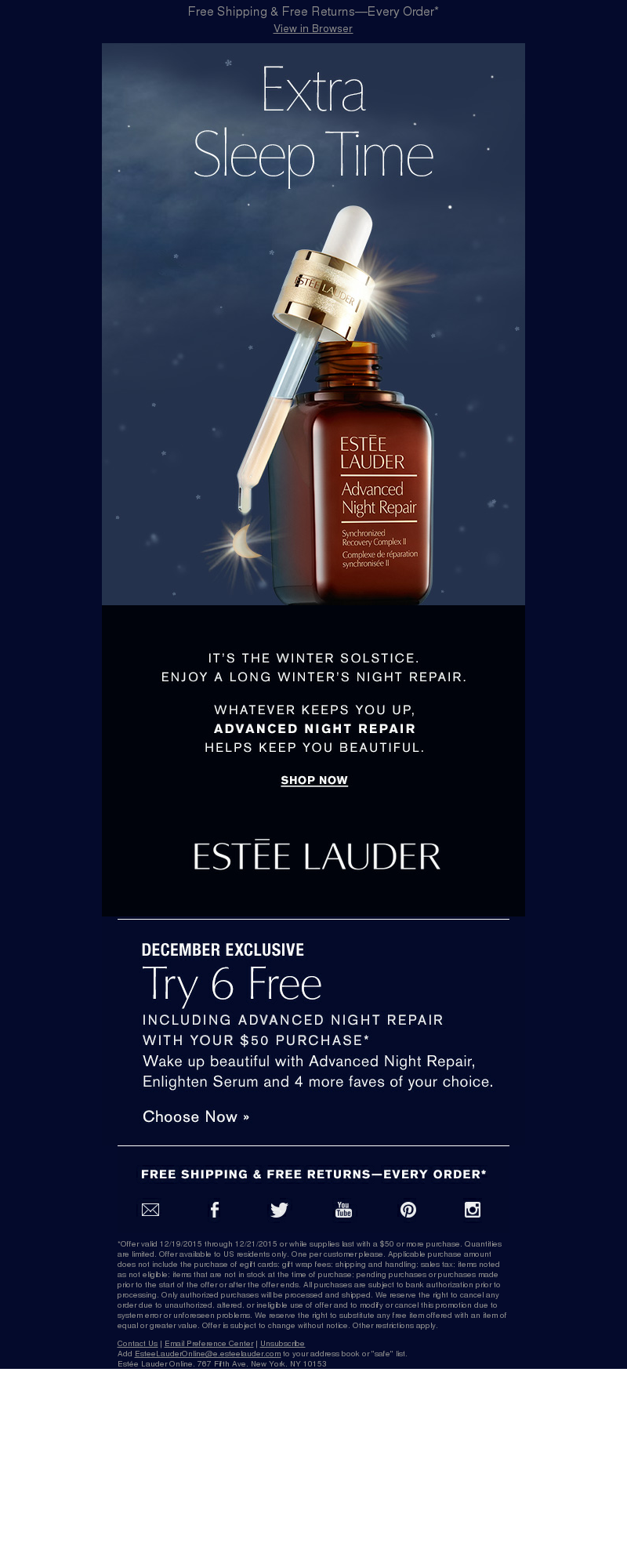 Lastly, Estee Lauder did a phenomenal job tying the Winter Solstice to one of their products. The title of this email does a great job promoting Estee Lauder's "Advanced Night Repair" serum.
How to Optimize Your Winter Solstice Campaign
Simply sending a Winter Solstice campaign will set you apart
Use the fact that it's the shortest day of the year to your advantage. That can translate into a short promotion or simply promoting a product customers use at night
A good way to stand out is to mention "Winter Solstice" in your subject line
Editorial image by flyupmike from Pixabay