If you're out to optimize your transactional and broadcast emails, why start from scratch? (Or from the few lonely samples you've saved up in that spare Gmail account?) Gain instant inspiration instead from our dozens of carefully curated email collections. This week's #EmailsWeLove sample just a few.
---
PREDICTION 🔮 10% off with code »
What's not to love in @jossandmain's promotional email with eye-catching animated GIF. The fortune-telling concept is too fun not to include in our #EmailsWeLove.
Like to see more Product promotions campaigns? Check out our entire curated collection.

---
Black Friday Sale extended all weekend loooong 🦖 🦖 🦖
No need to look any looooonger for one of our best Black Friday emails! @Wonderbly's entry in our #EmailsWeLove has a rip-roaring subject line and wonderfully subtle animated GIF you'll miss if you blink (hint, hint)
Eager to browse more Black Friday emails? We've got 141 in our curated collection.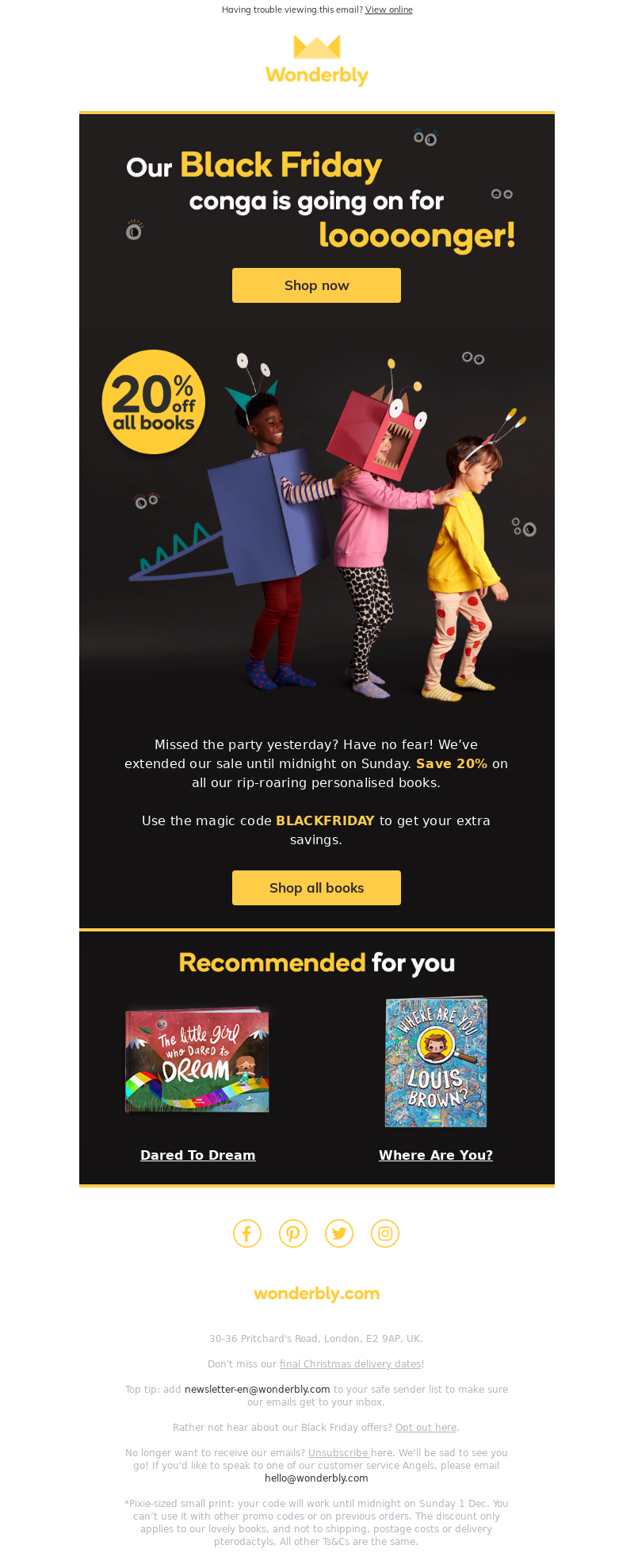 ---
Thanks for purchasing a handcrafted product!
We love how @westelm's thank-you-for-your-order email highlights that by purchasing their handcrafted products we're supporting artisans across the globe. Take a look at their wonderful email here
Or if you can't wait, grab a preview of our hand-picked Thank you for your order collection.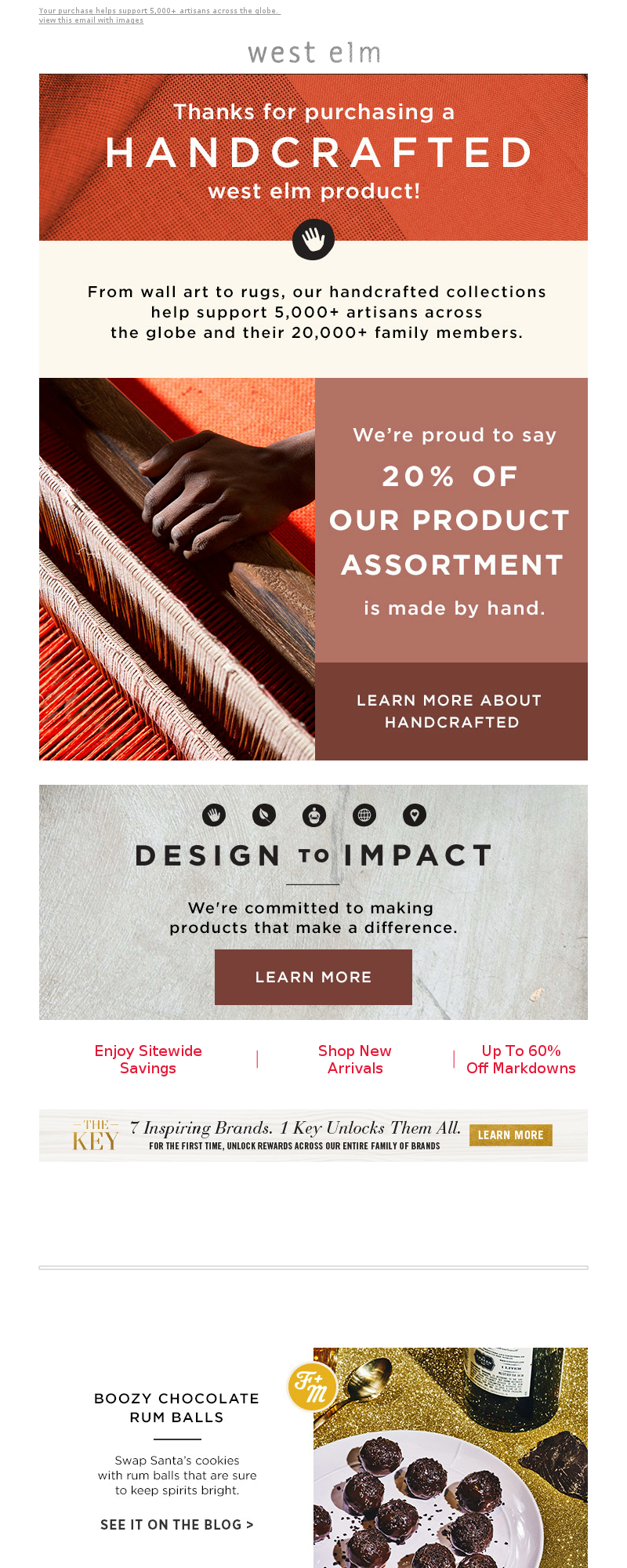 ---
✨Flora, need something for your hair?
We appreciate how @briogeohair sent us a reminder about the product we liked and recently browsed. Not only that, they even have some interesting product suggestions too!
And for your browsing pleasure we've carefully curated over 100 Browse abandonment emails from brands as diverse as Zinus, Danner, Mpix BaubleBar, Paul Evans and more.

---
Your Dia Box has arrived!
In its delivery confirmation email @diaandco explains its generous product evaluation terms in detail (whether you love your order or not): 5-day return policy, rating products, and FREE shipping on returns.
To take the mystery out of optimizing your next Delivery confirmation email, visit our collection.